ADL – DOORS & PARTITIONS
Back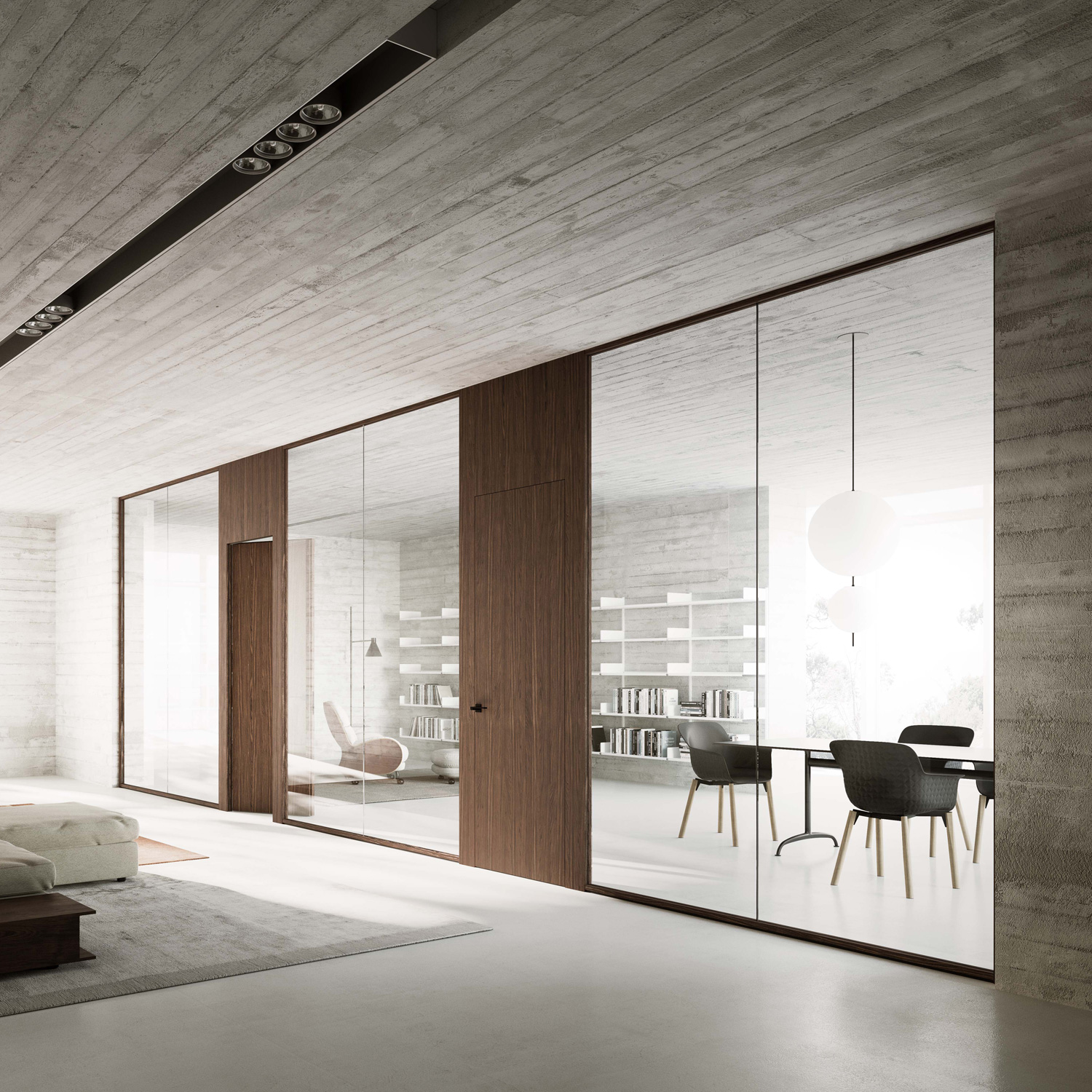 Mies
Mies is a minimal sign that divides volumes into different spaces but at the same time connected to each other. The transparency of the continuous glass wall gives life to environments where visibility and the passage of light are never limited.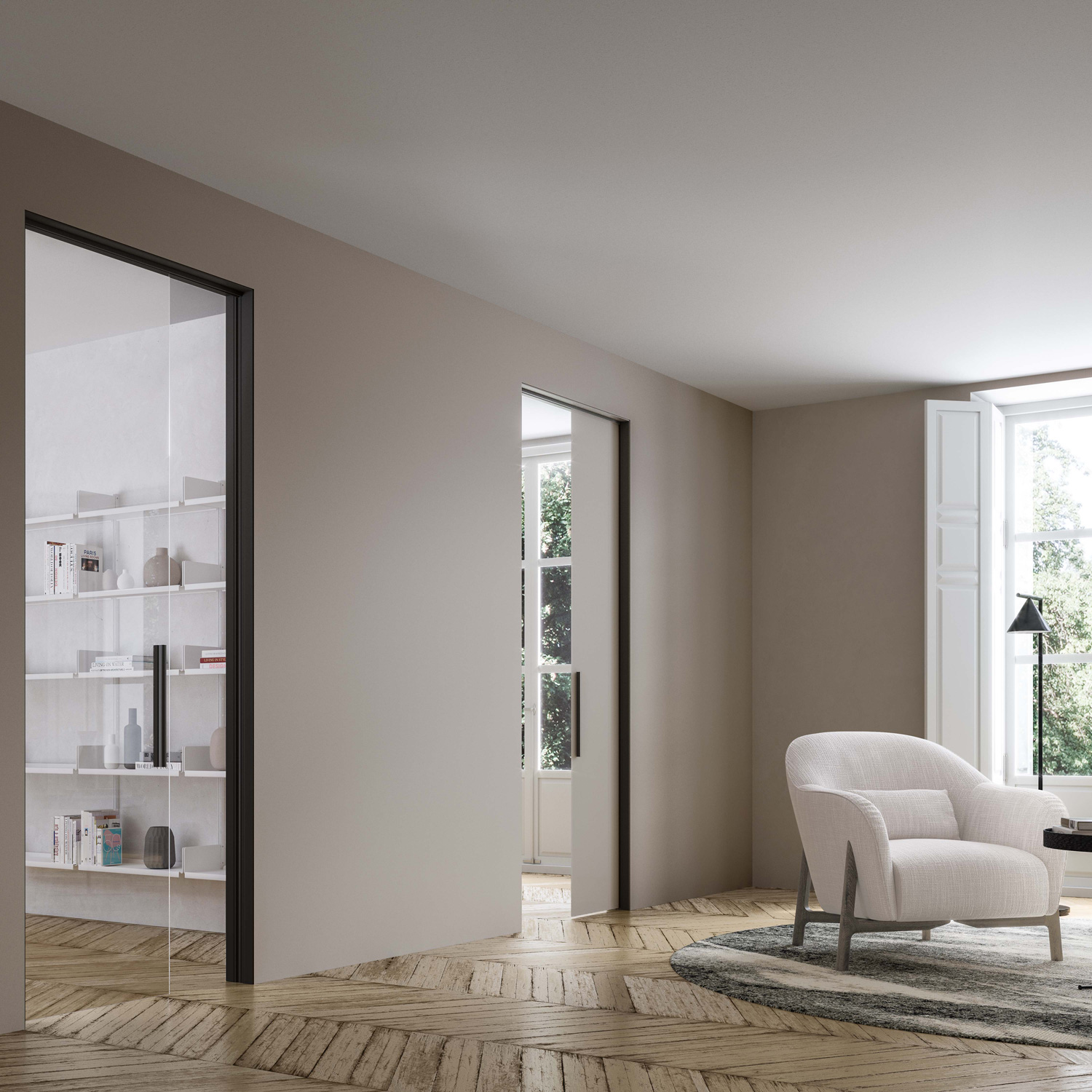 Light
Light is the "invisible" collection. A sheet of glass that, through an innovative system, flows inside the architectural space.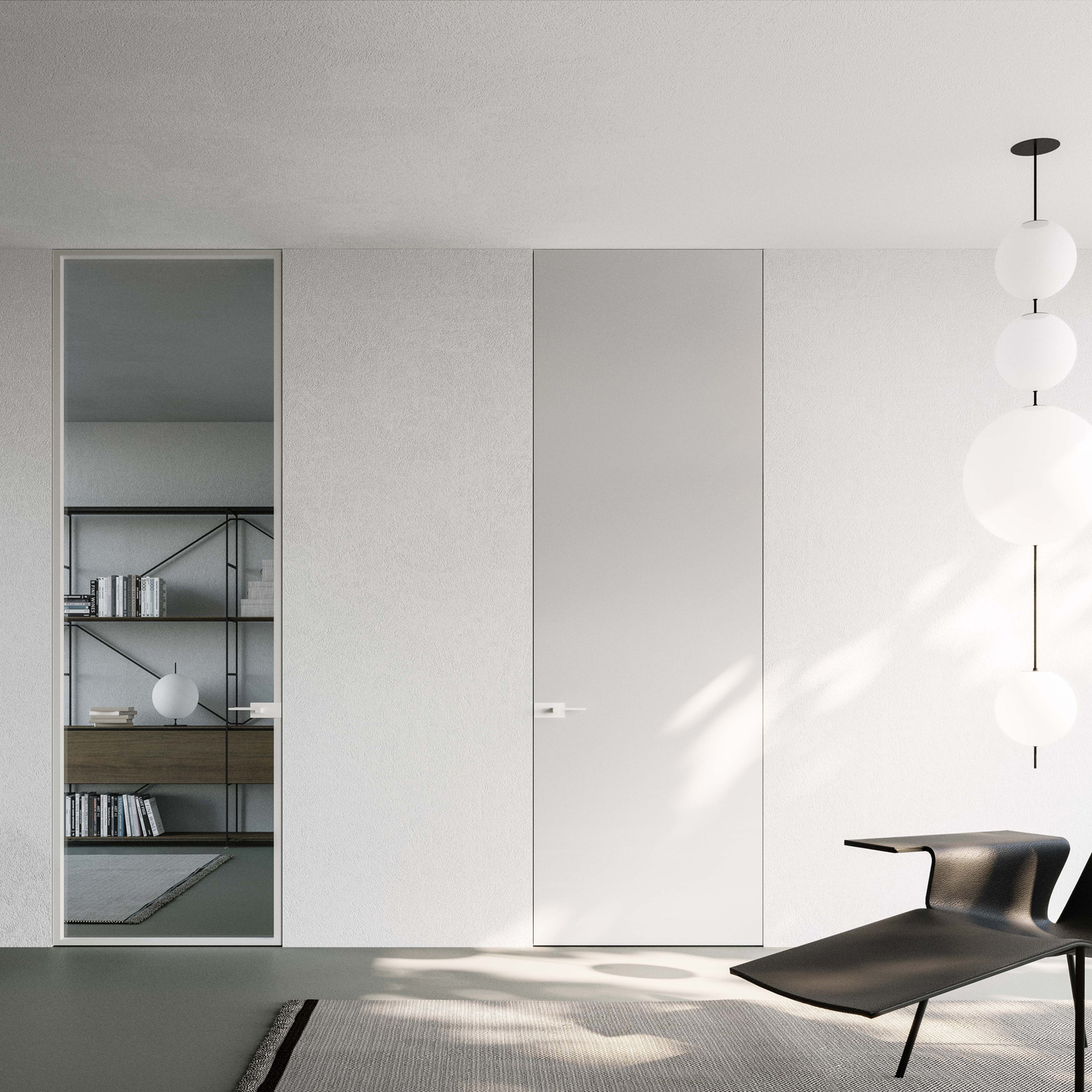 Style
In the Style collection, the deep aluminum frame (60 mm) and the double glass plate are worked with a 45 ° joint for a perfect union of the two materials. This construction detail gives the door a monolithic aesthetic ideal for an innovative transparent flush opening with great personality.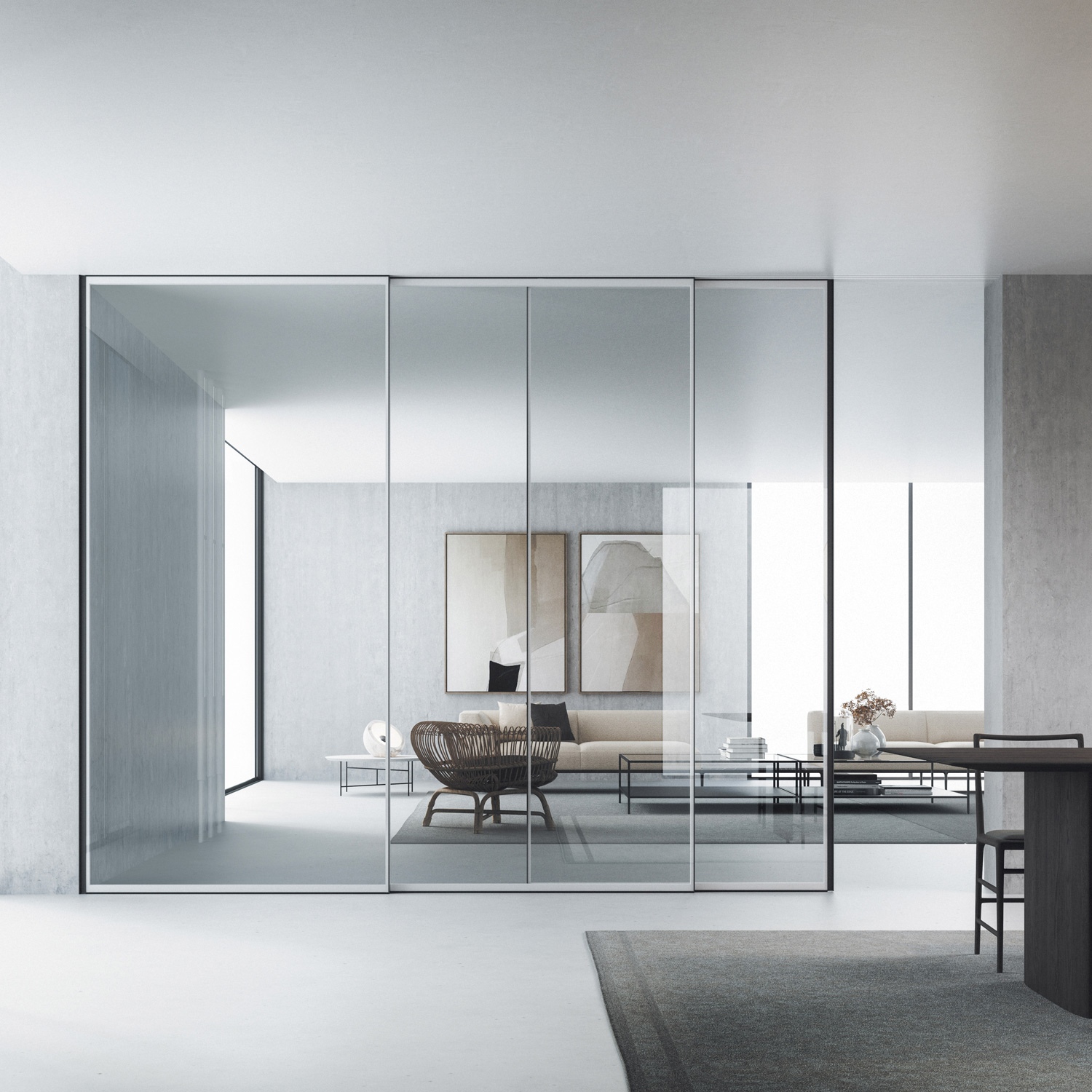 Ipe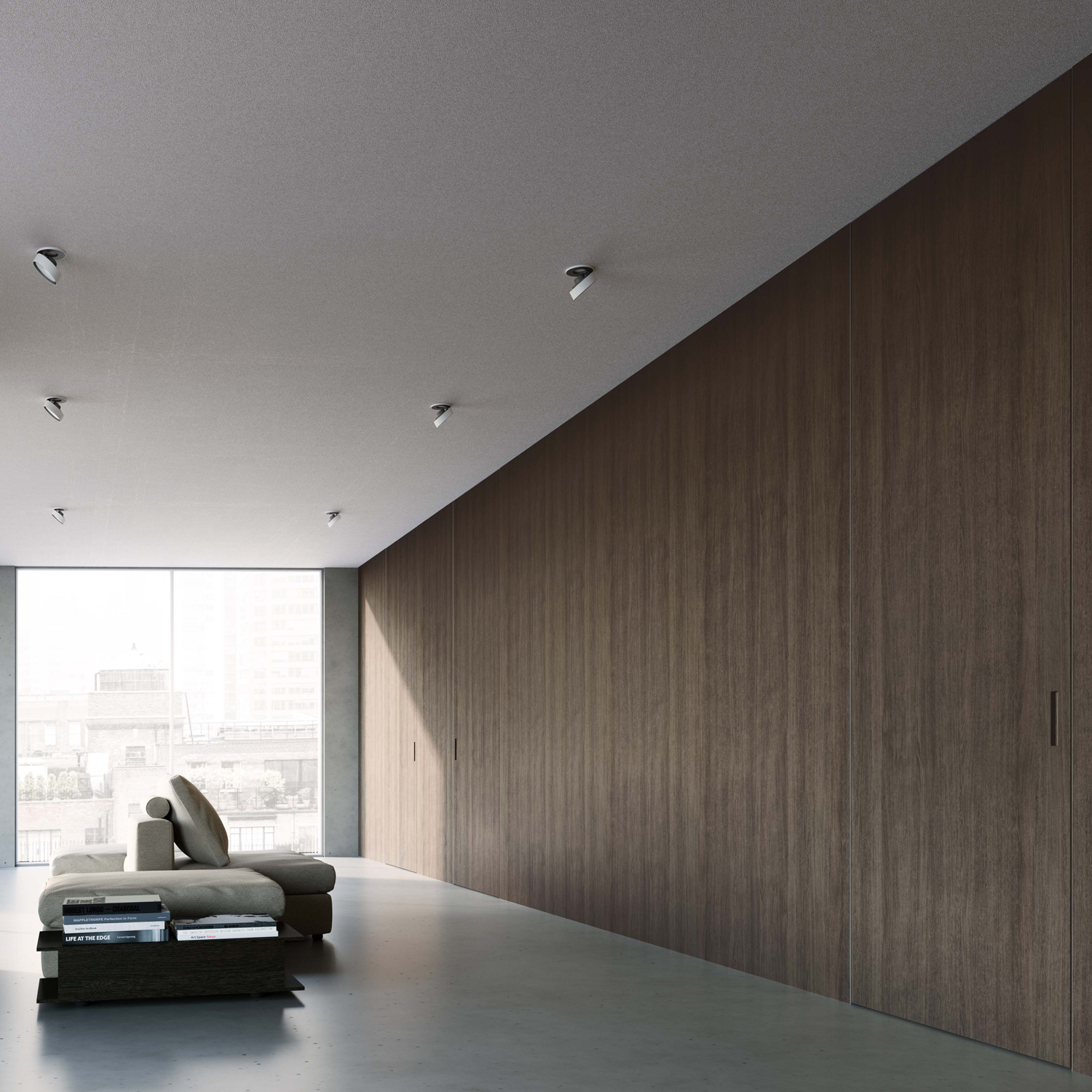 Ala
The ALA collection is characterized by doors whose door is made of very thick wood (60 mm). The result is large movable wings integrated into the walls that house them. This peculiarity combined with the possibility of creating large openings makes it in effect a part of a self-propelled wall.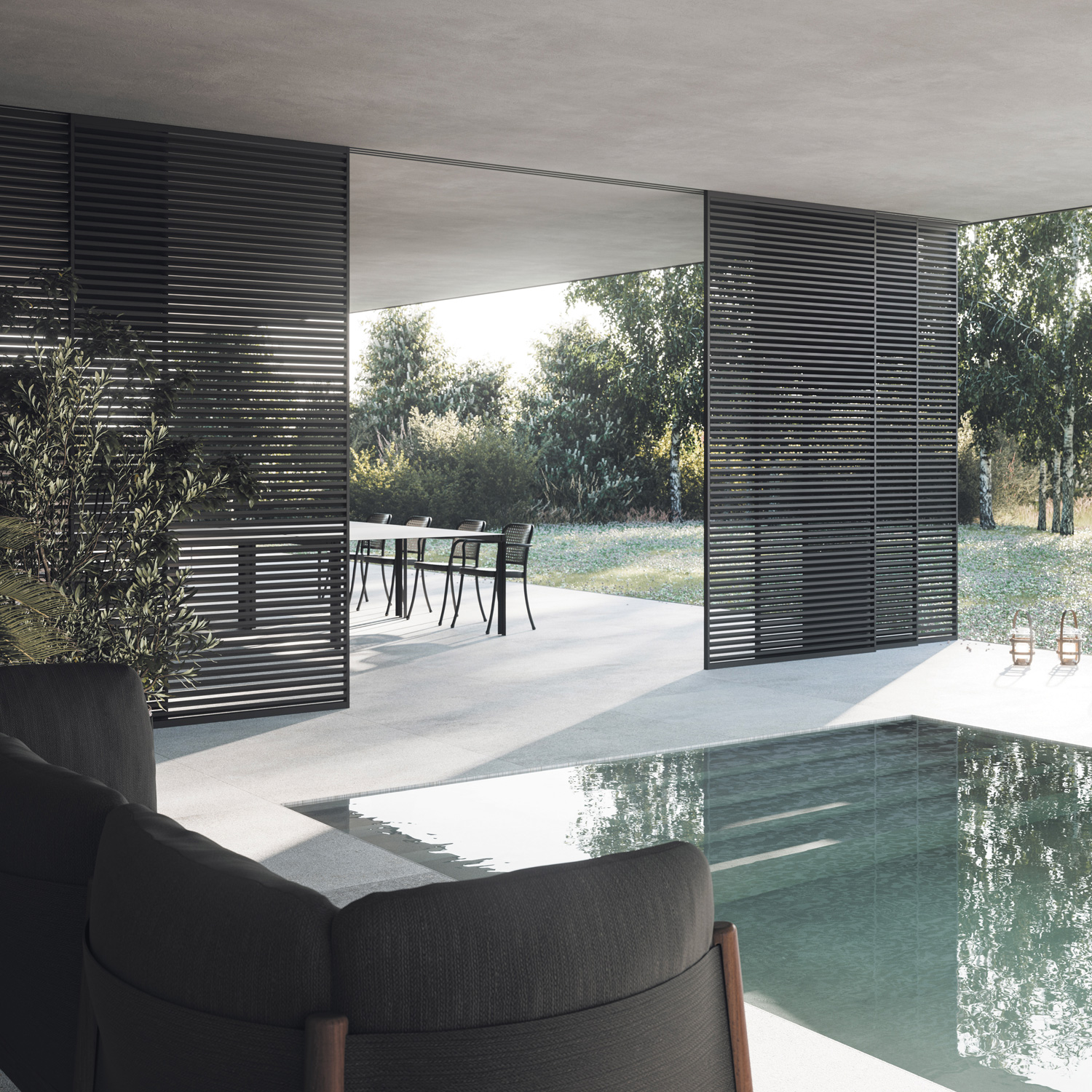 Levante
LEVANTE is a filter capable of regulating light and visual connections both from the outside and from the inside of the living space. The mirrored surface is composed of inclined elements with a triangular section designed to allow the passage of sunlight while limiting visibility.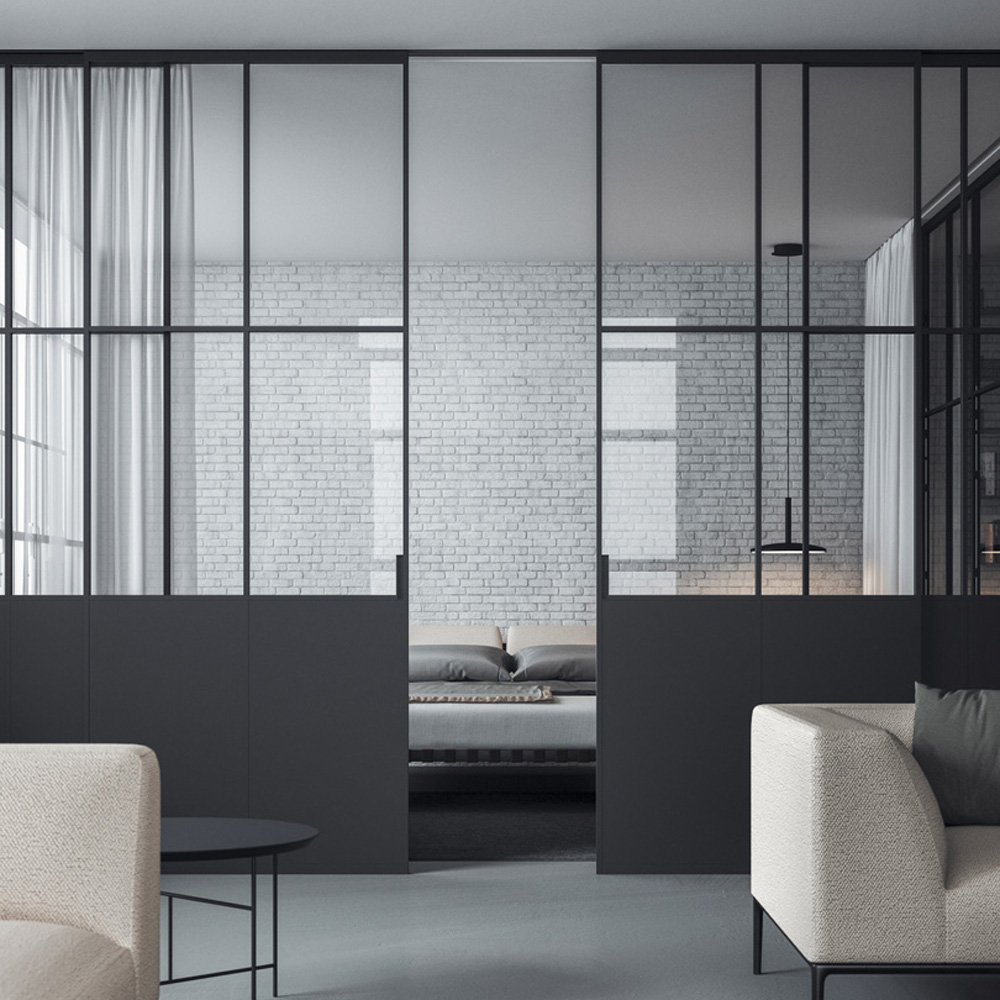 Officina
The Officina collection proposes the unmistakable aesthetic of the Industrial style through the use of aluminum crosspieces applied with grid patterns on the glass plate and with a customizable shape.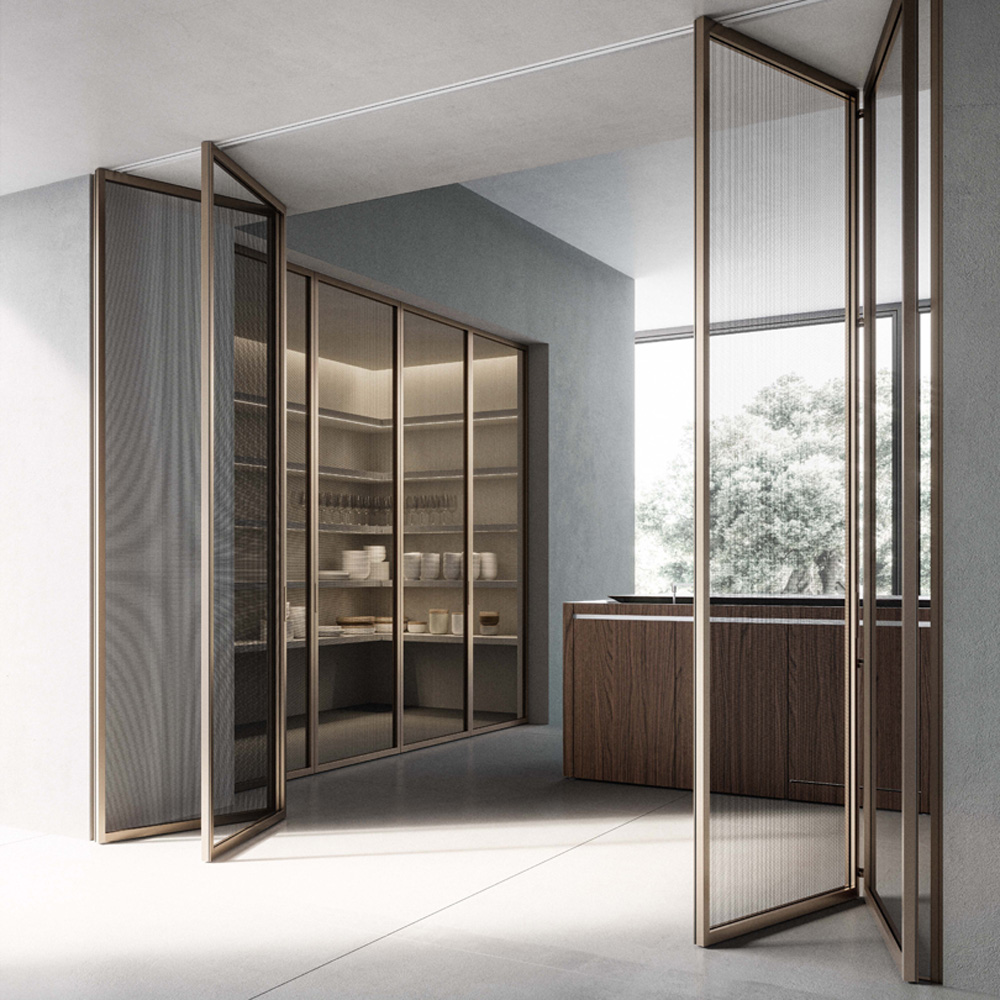 MITICA
The Mitica collection stands out for its rigorous aesthetics given by the aluminum profile that houses the glass centrally and by the geometry of the door frame which is made with uprights of 18 × 36 mm and crosspieces of 36 × 36 mm. Thanks to the high construction technology and the historicity of the product, Mitica doors are available in all types of opening.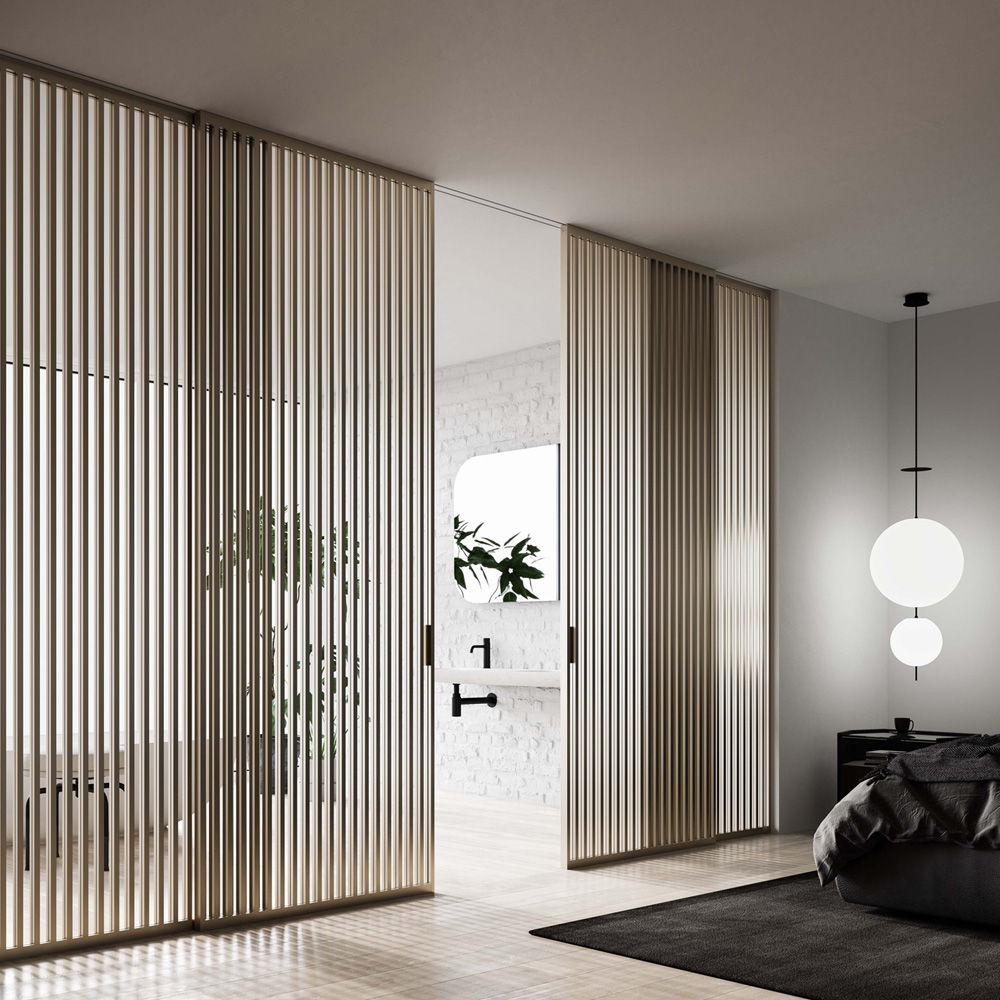 LINE
The Line collection is characterized by a door with an aluminum frame (like that of the Mitica collection) with a central glass to which aluminum crosspieces are applied on both sides of the glass. Customizable by position, direction and pitch, they allow the creation of different aesthetic configurations
able to respond to different stylistic and design needs.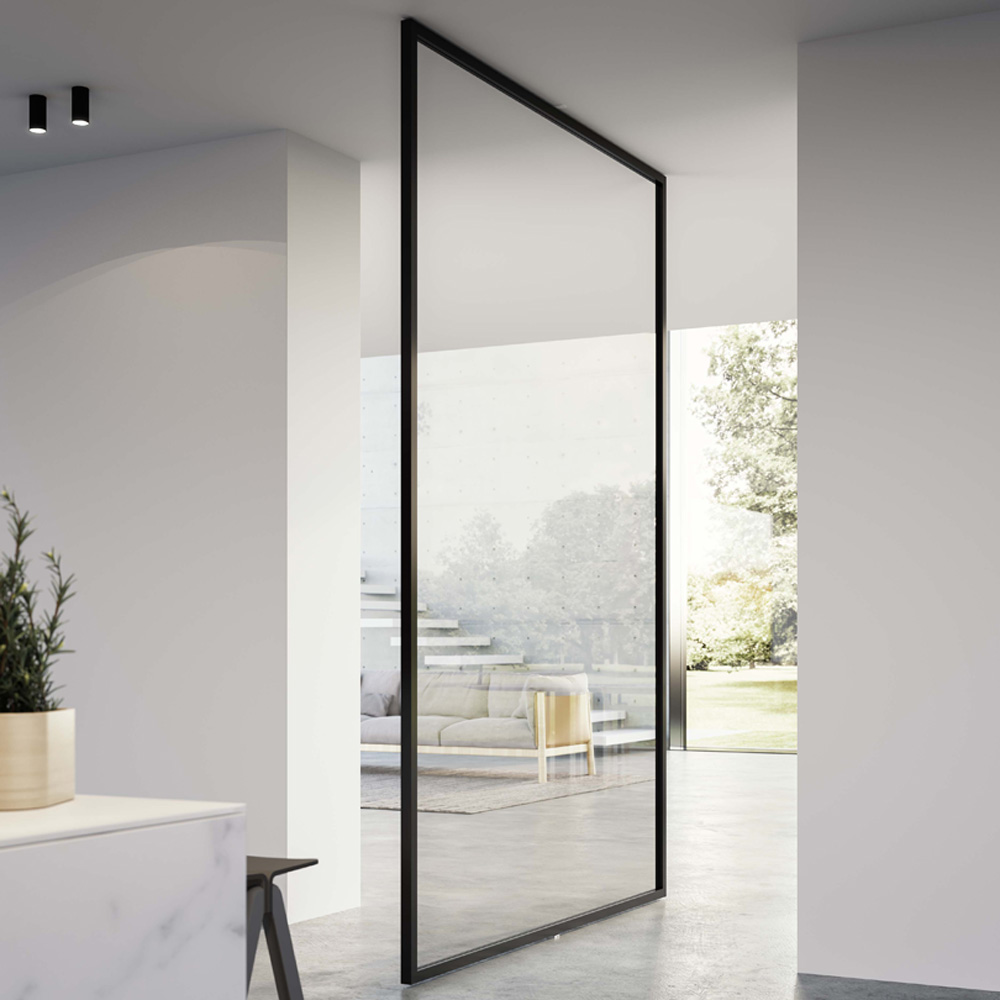 QUADRA
The Quadra collection associates technical rigor with minimal aesthetics. The door frame, characterized by a square section profile (36mm wide and 38mm deep) with central glass, is designed to obtain large panels (up to 7 m2 for sliding doors) and to create real movable walls. Door types are sliding and pivot.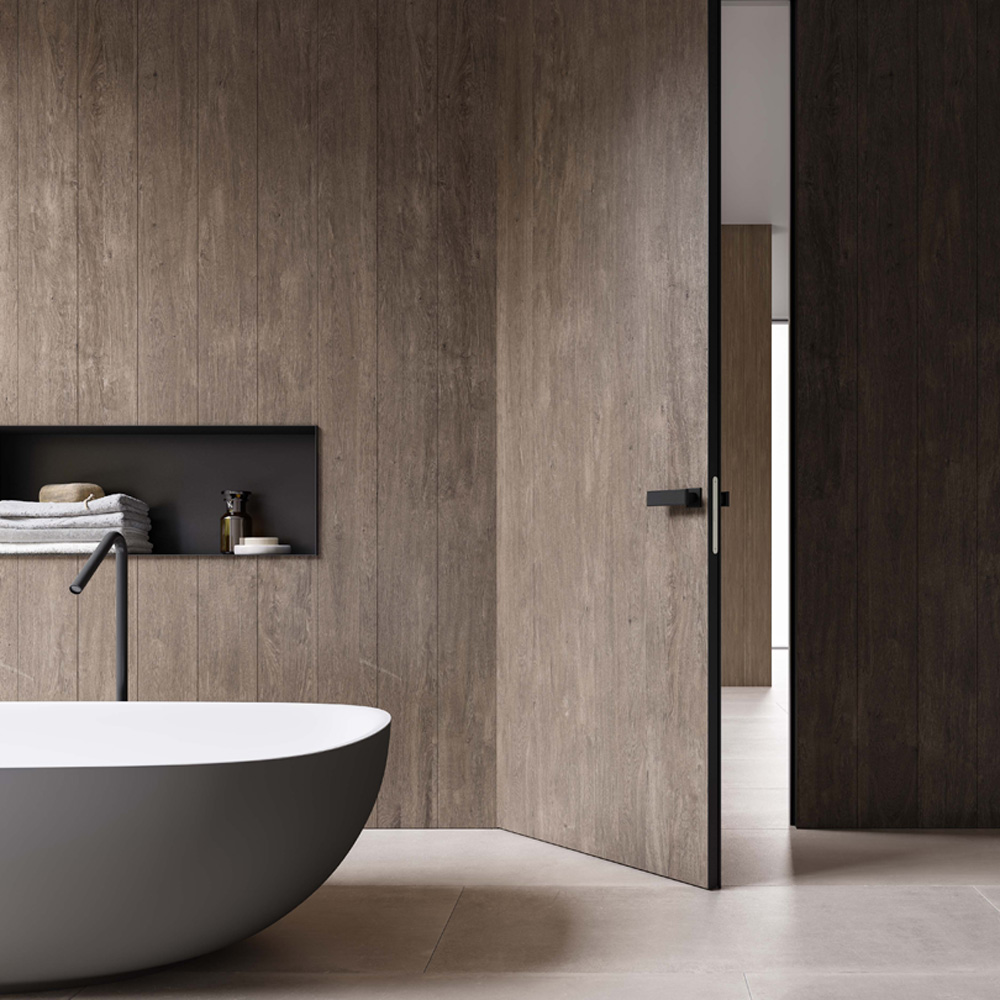 MATERICA
The Materica collection allows you to create doors in which aluminum hosts multiple materials, from stone to metal foil to porcelain stoneware and ceramics. The result is a door that, if inserted on a material wall, becomes an integral part of the architecture, a real portion of the wall that opens onto the surrounding space.