Depadova – Indoor Furniture
Back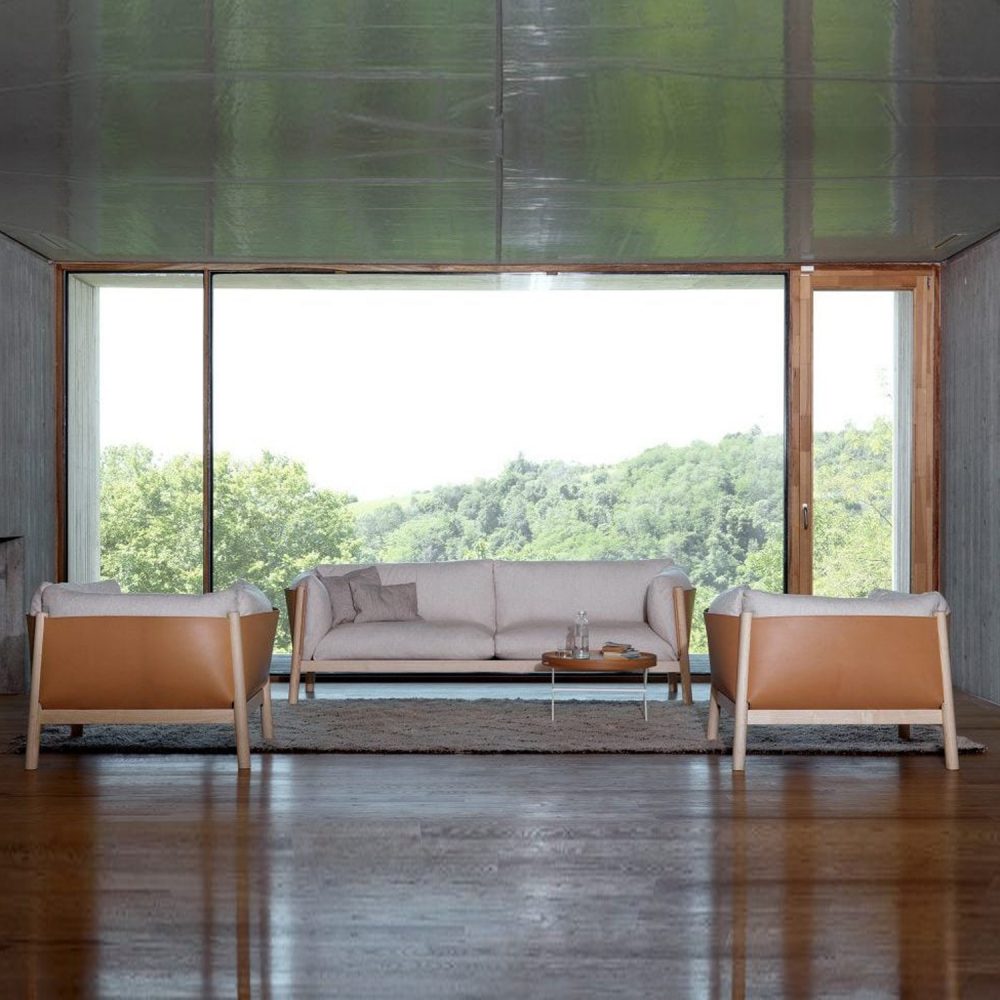 Yak Sofa Set
A natural ash wood frame, slightly inclined legs and an external shell made of natural full grain leather: Yak is the sofa with atmospheres of distant lands and contrasting textures.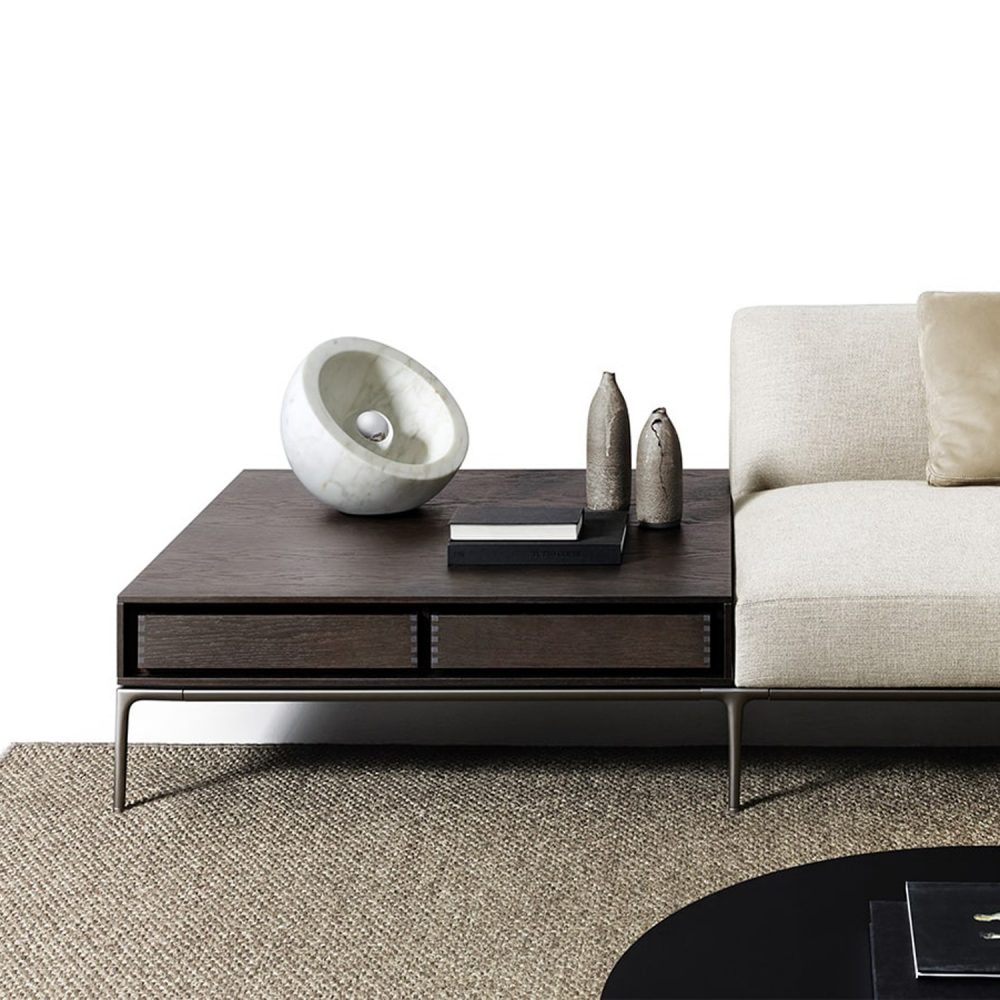 Horizontal Low table
The design by the Japanese studio Time & Style features a brushed metal frame topped by a drawer unit. Sleek and minimalist, Bedside Table goes perfectly with the Time Trip for Memories bed because it shares the same clean, simple lines and Italian craftsmanship.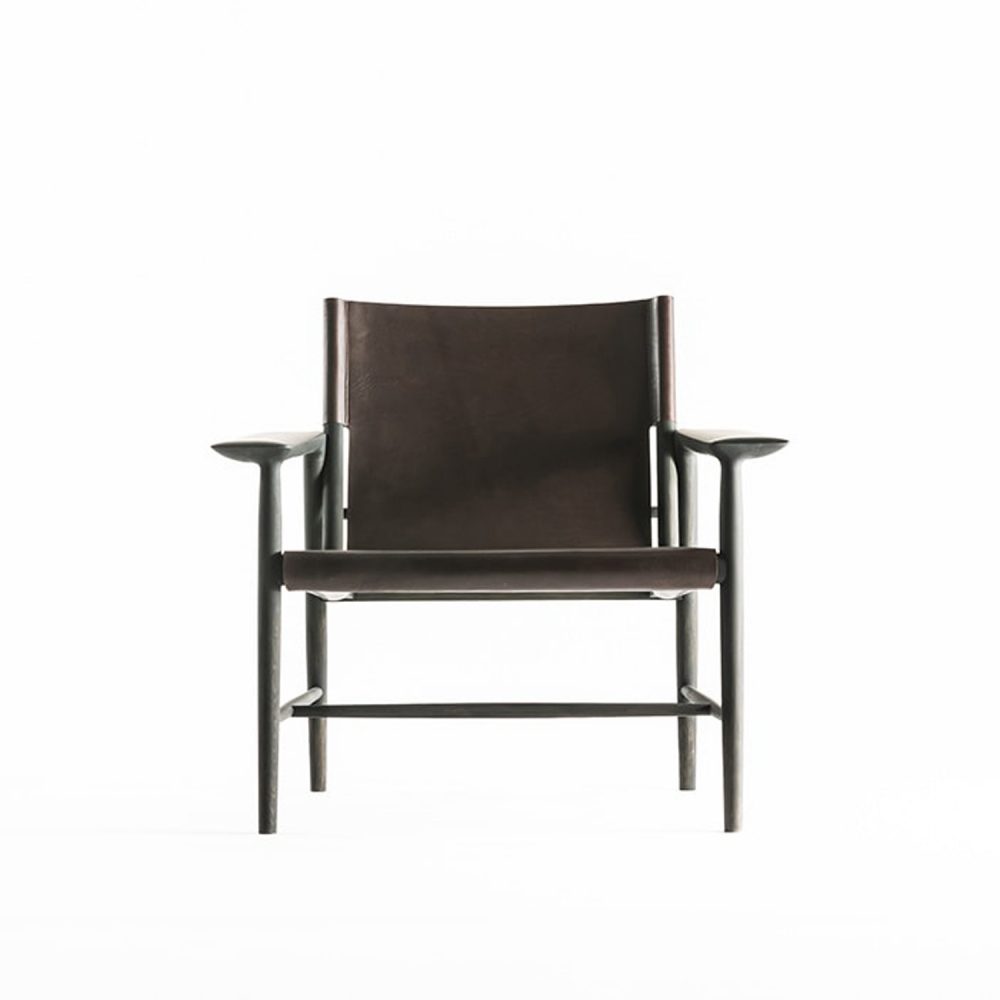 Sunset
This piece is inspired by the iconic Spanish Chair created by Danish designer Børge Mogensen in 1959 with a wood frame and leather seat: a design object destined to become a classic.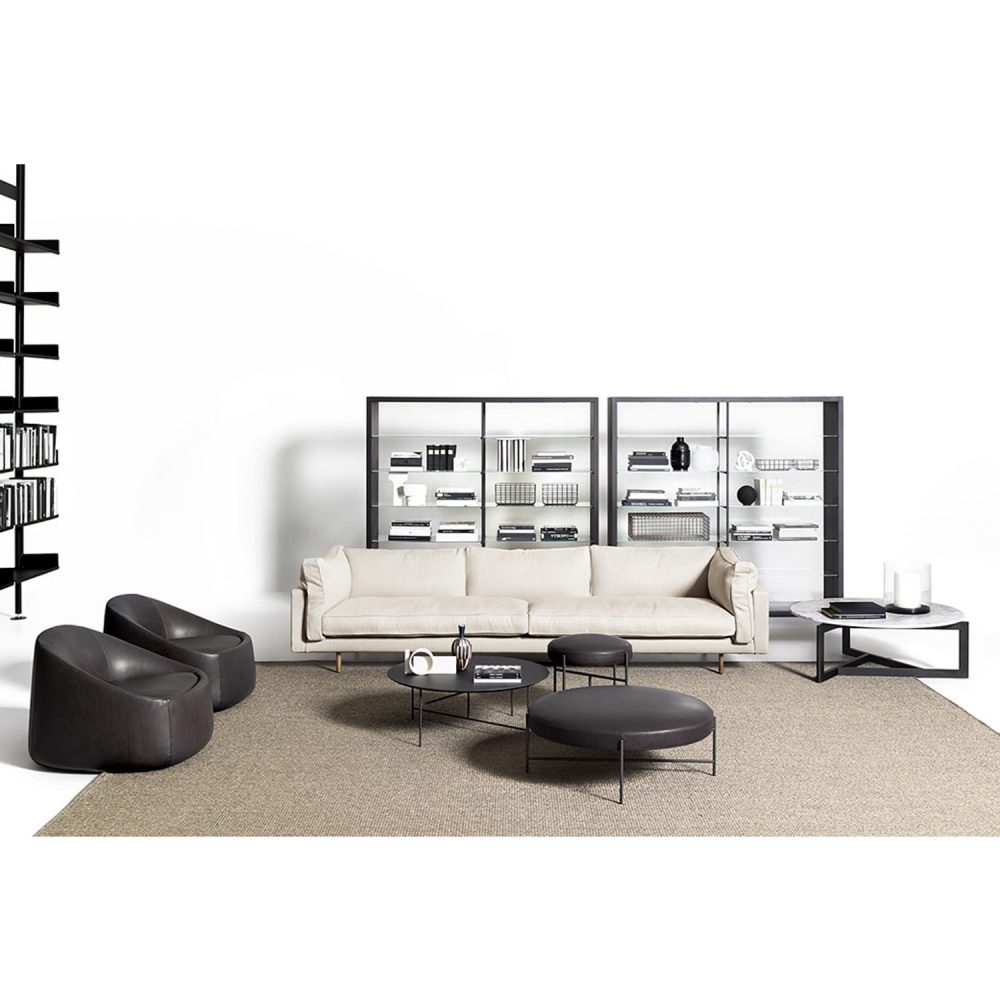 Square XL
Geometric elements, squared lines, it has a particularly comfortable, soft, regular seat and edges defined by distinctive seams. Both the fabric and leather versions are the perfect solution for various living room layouts.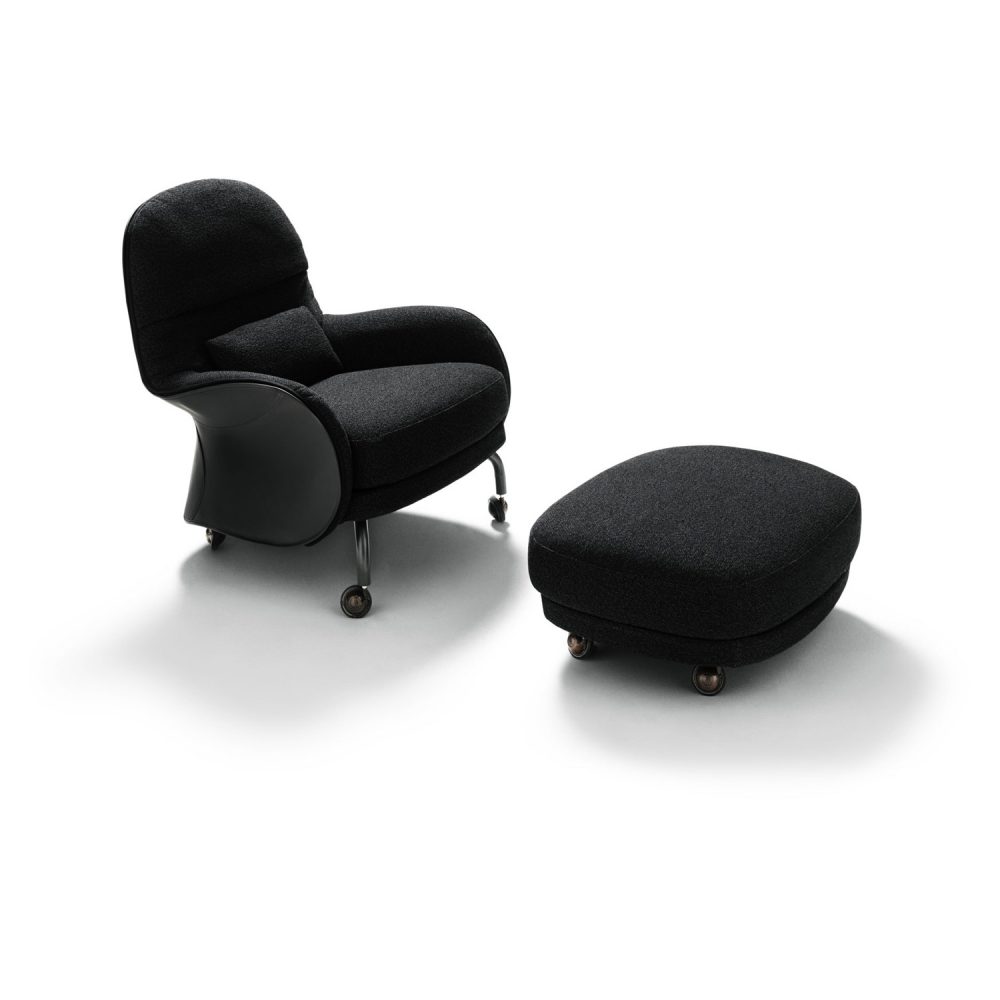 Louisiana
Excellence in raw materials, artisan crafting and design. Louisiana is the armchair designed by Vico Magistretti inspired by a saddle: the stitching follows the rounded curves, and the leather becomes more and more beautiful with the passage of time.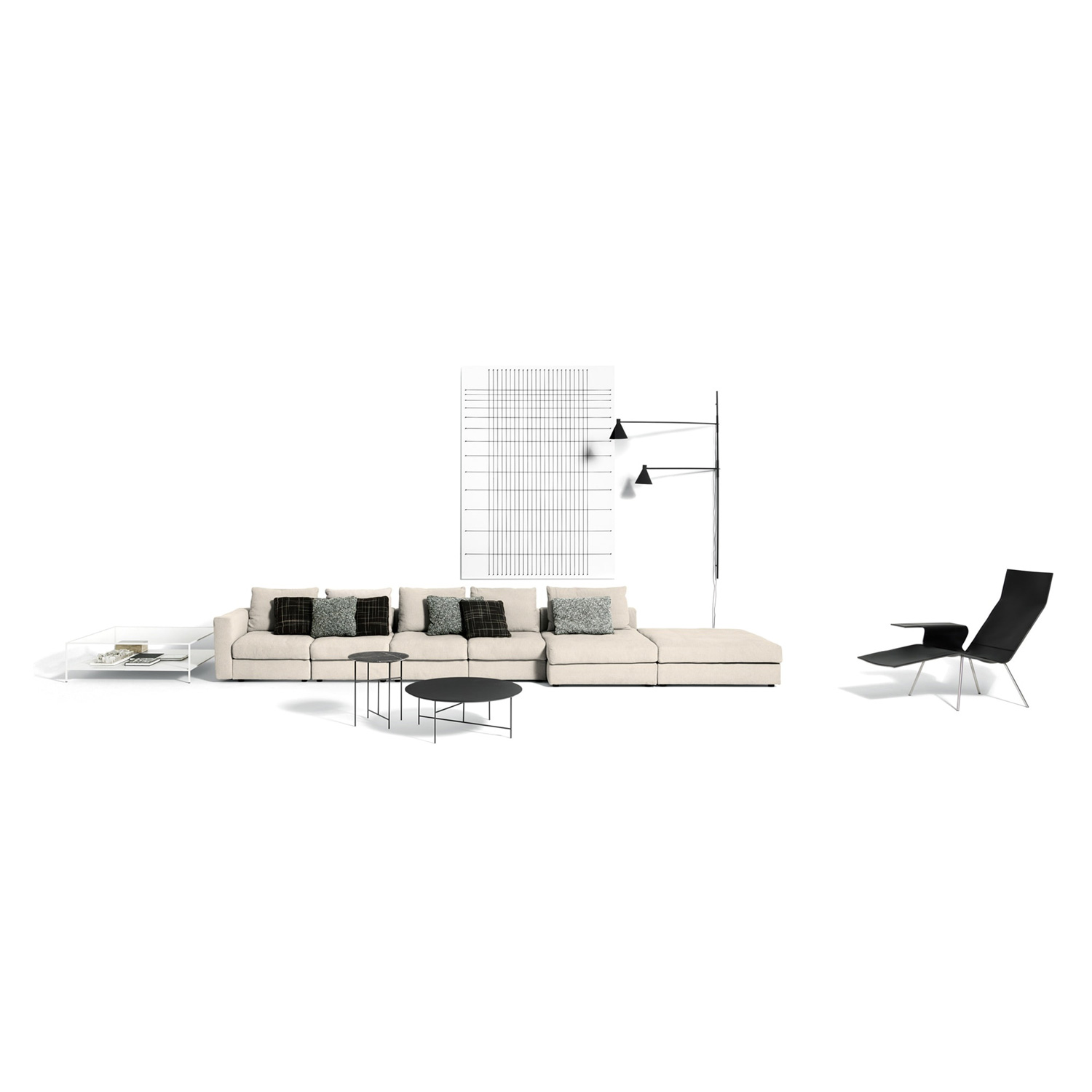 LL04 Chasie Lounge
The sleek line of the Maarten Van Severen chaise longue is inspired by traditional Nordic design, just as the hand-stitched seams are the sign of painstaking all-Italian artisan crafting.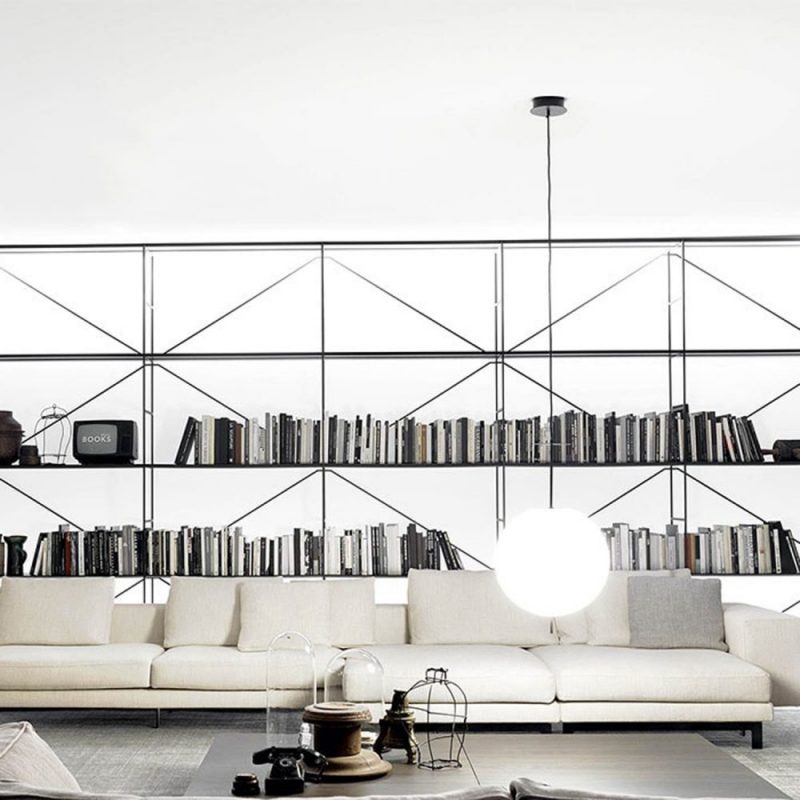 Flying Landscape
New lines reinterpret the Flying version of the Landscape sofa with the same square silhouette but a thinner seat, lighter frame and higher feet. This novel version is compatible with a series of wood and marble tables, which are perfect when placed next to the sofa in an intermediate, corner or end position or used as a free-standing piece.
Imera
A tribute to the homonymous Sicilian river that flows into the Tyrrhenian Sea, this new project by Elisa Ossino presents relaxed shapes, rounded corners, a headboard decorated with delicate capitonné tufting and soft padding that envelops the entire structure. The Imera bed is elegant and comfortable, perfect for sleeping, reading, and relaxing.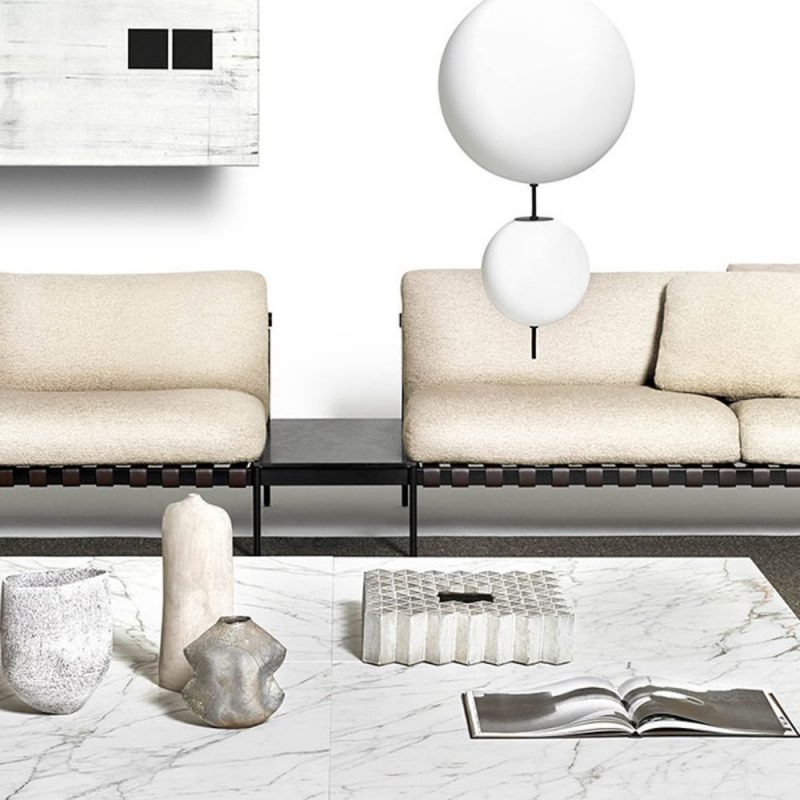 Étiquette
The Scandinavian-inspired structure dialogues with outstanding Italian craftsmanship. The Étiquette project, which includes a sofa and pouf, is by the GamFratesi duo. A regular and cohesive matte black steel frame is completed with leather straps and a charcoal-colored ash wood bar.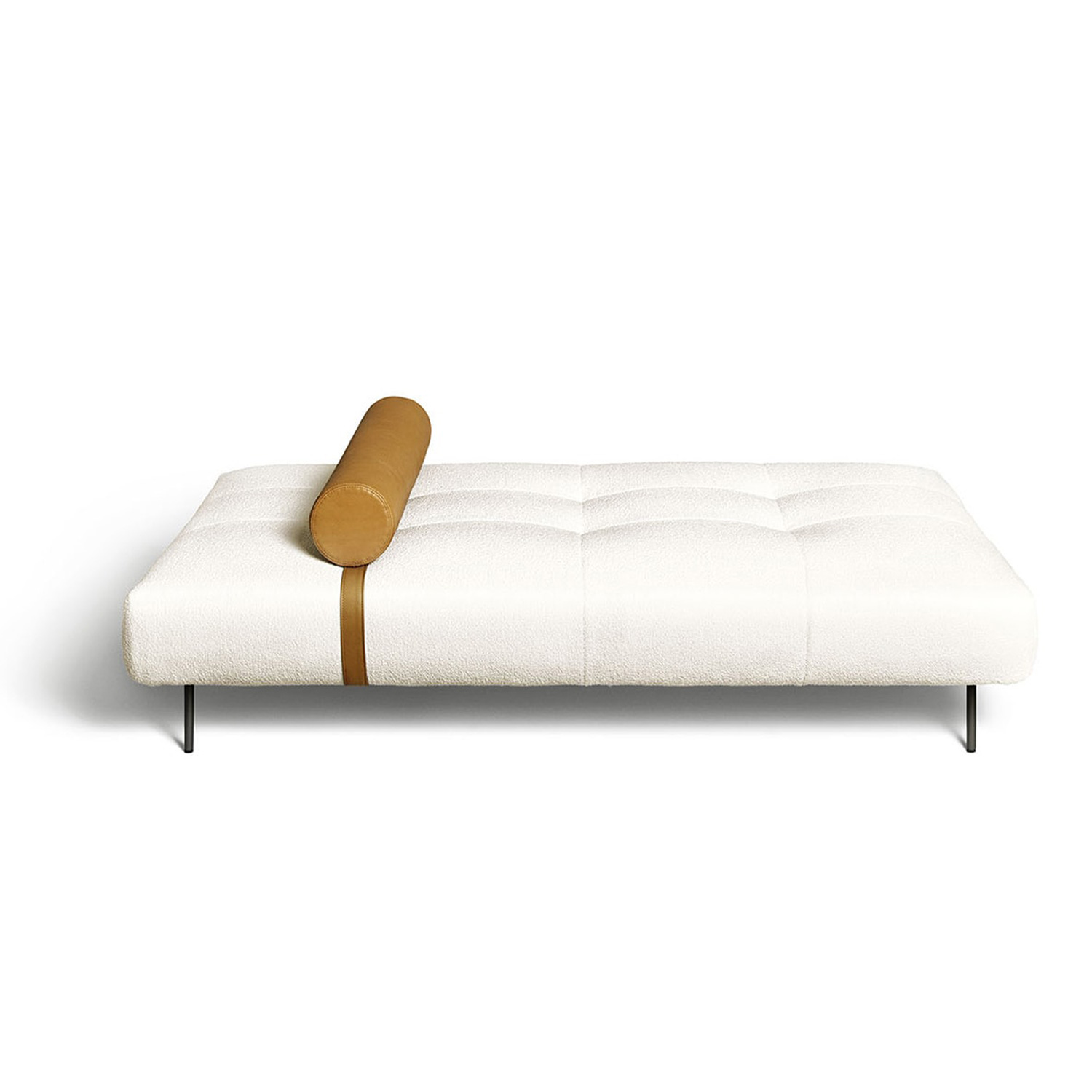 Erei daybed
Erei's domestic landscapes are formed by straight lines and different heights that interact with one another. Elisa Ossino's project had to include a daybed with seams that create an original tufted capitonné motif. A leather cylinder anchored by an integrated belt serves as a headrest. A large leather pocket and two square or rectangular cushions complete the collection.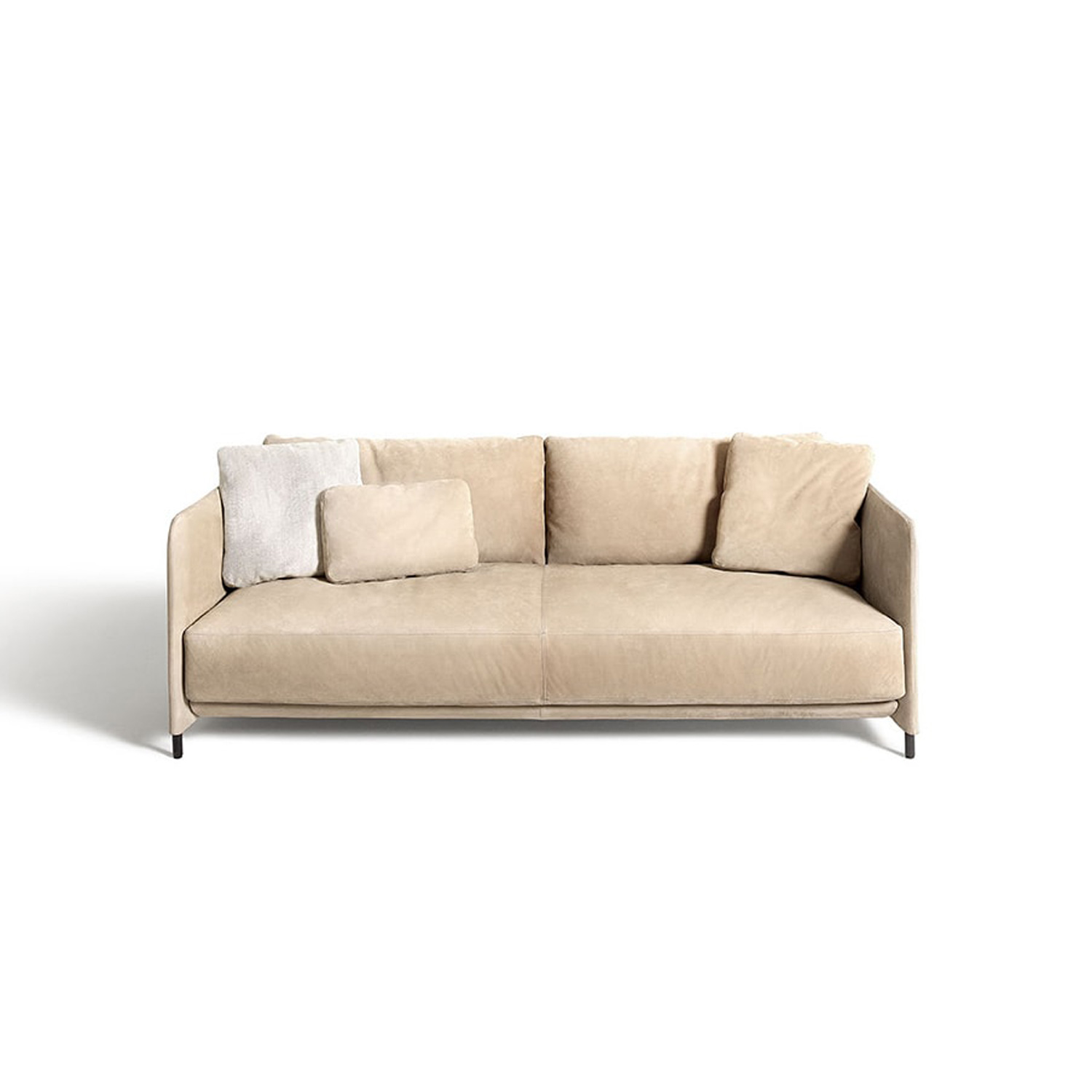 Blendy Movie
A variation on the theme: the compact and rounded sections of the Blendy collection are completed with a sofa and armchair that have been slightly restyled in the proportions.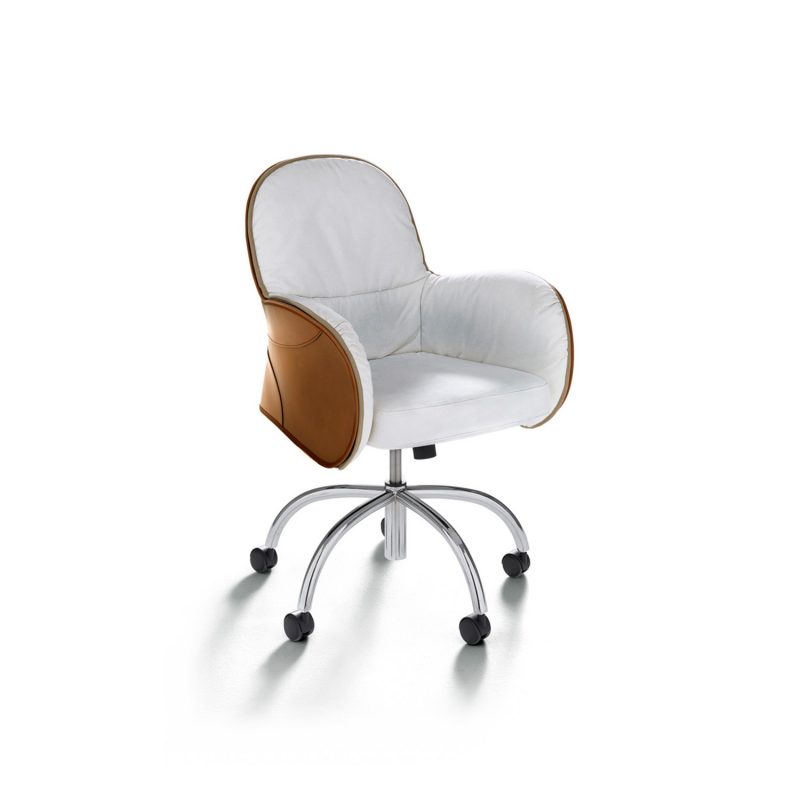 Incisa
The leather upholstery is reminiscent of a horse saddle, while the hand-stitched seams represent the finest traditional Italian craftsmanship, tracing the back and sides with soft, enveloping, comfortable curves. A design classic for the home or office desk, Incisa is the swivel chair designed in 1992 by Vico Magistretti.
TAVOLO 95 DINING TABLE
This piece by Achille Castiglioni is a great design classic. The construction details of Tavolo '95 are hidden from view and its materials are luxurious and refined. The marble or wood top appears suspended above the sturdy, well-designed base due to slender support brackets that create this particular visual effect.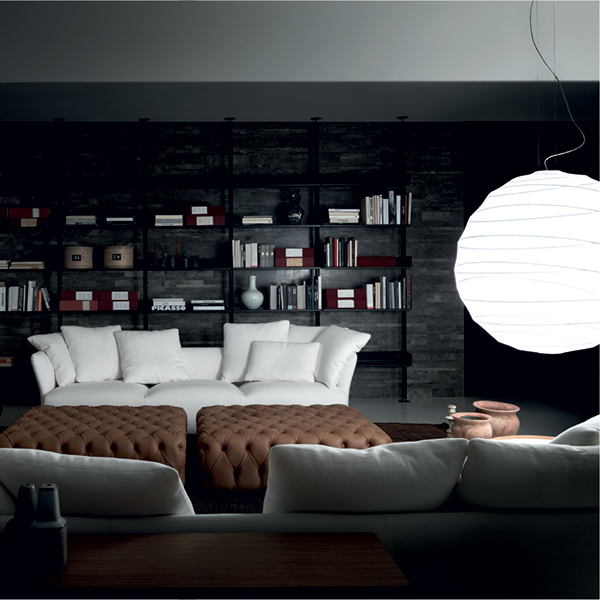 PILLOW SOFA
Informal, open, almost spontaneous. The Pillow project by Vico Magistretti features an open structure with slightly inclined armrests and a series of cushions forming the seat and back. Goose down throw pillows, placed here and there, create a cozy, reassuring space.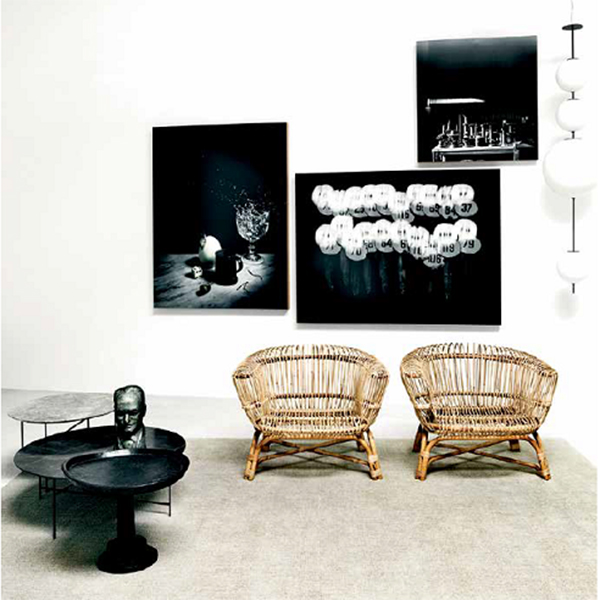 SILVIA ARMCHAIR
A re-edition of a beloved classic. This large, comfortable armchair designed by Paolo Tilche is made of rattan that is hand-tied with rush bark and completed with a seat cushion. Each chair is one-of-a-kind, which makes it a precious and cherished piece. It brings a vintage touch of exotic elegance to the living room.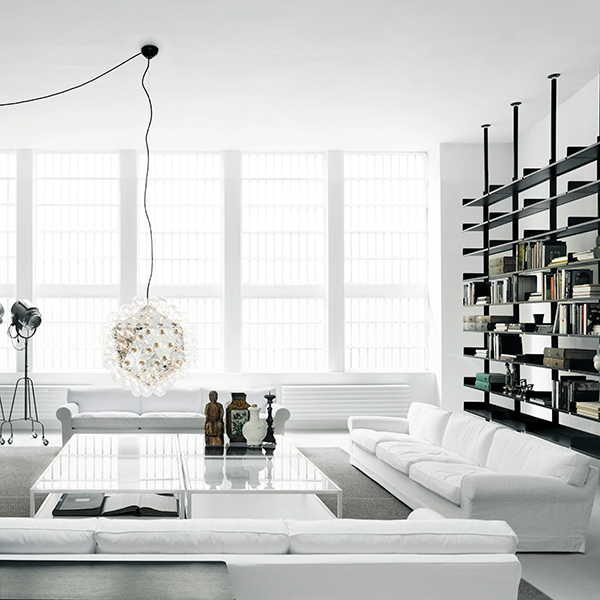 REGENT'S 16 SOFA
A great classic with completely restyled proportions. The low back and wood frame with elasticized webbing and padding with different densities guarantee absolute comfort, which is also defined by the generous goose down cushions. With its perfect balance of convention and spontaneity, the Regent's 16 sofa finds its rightful place in a contemporary living space.