BOFFI – BATHROOM Collection
Back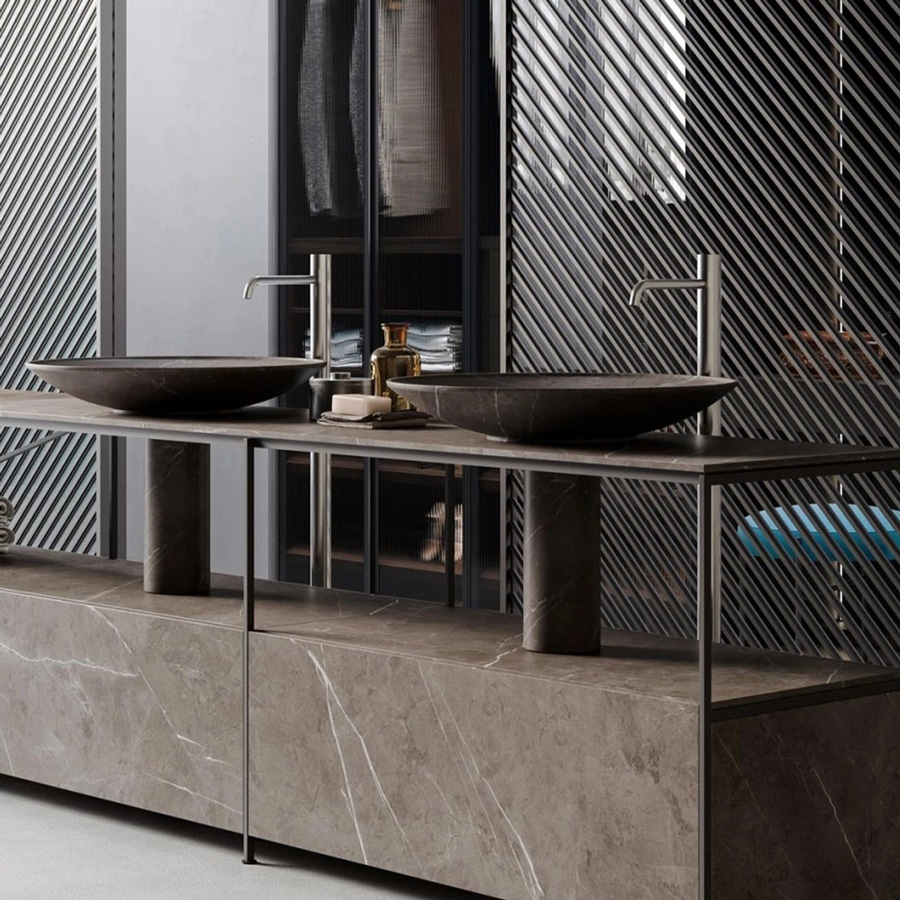 R.I.G. Bathroom
The new version of the modular system R.I.G Bathroom has the drawer on the lower level of the system, so the syphon remains visible. Its structure can be covered in white Carrara, lava stone or grey stone marble.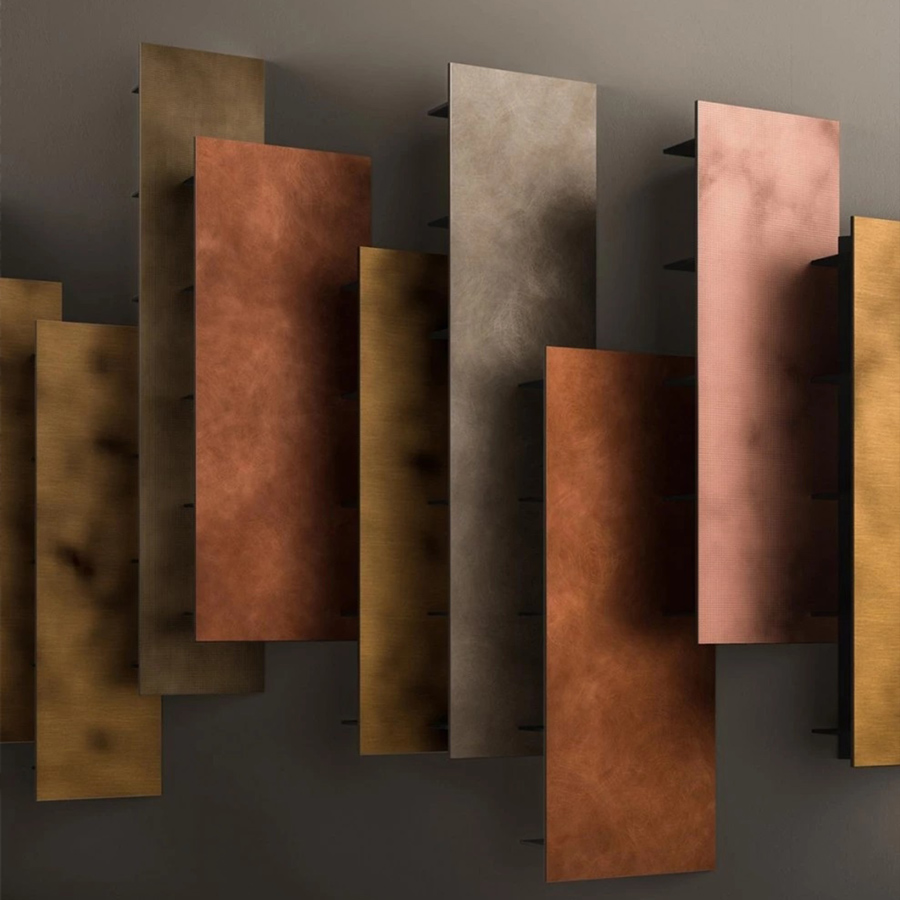 CTline
The Boffi system of modular compartments is offered in new finishes created by the application of De Castelli, O_Steel, O_Steel Silver, Mirror or Café Mirror metal plates.
Antibes – Handframe Door
The door with an anodized extruded aluminium profile and full height handle is integrated into the door frame.
Antibes – Vanity Module
Module integrated into the walk-in closet system.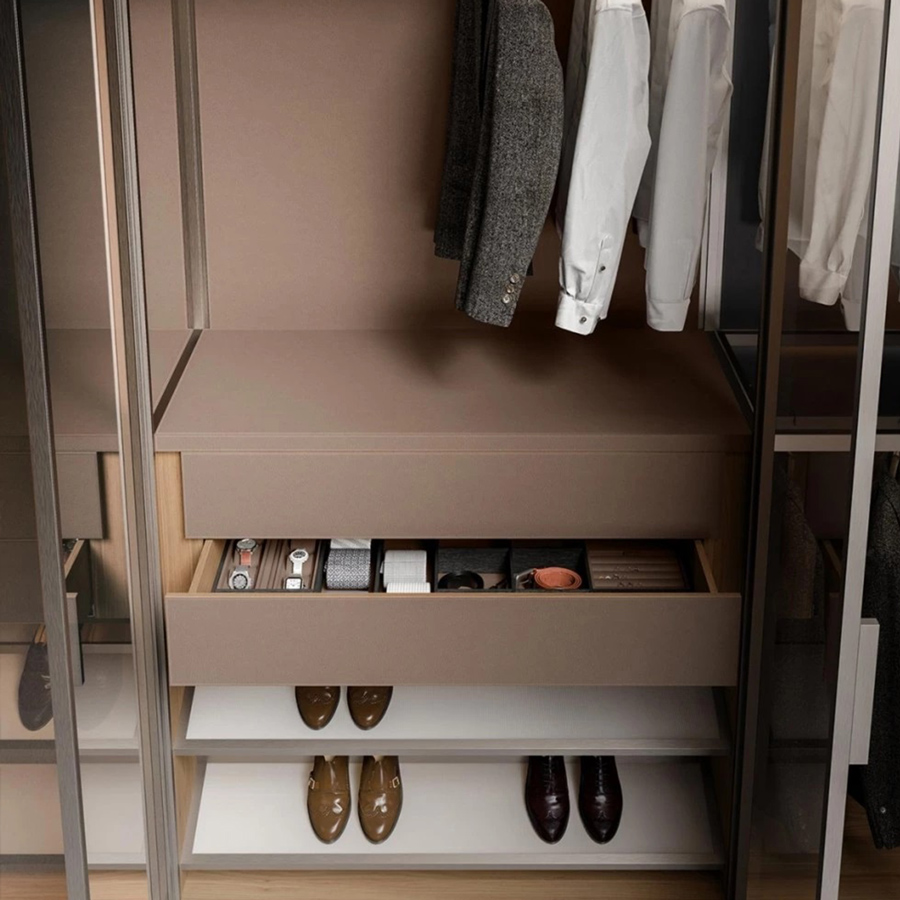 Antibes – New Accessories
Addition of leather-covered compartments for wristwatches, rings, and eyeglasses.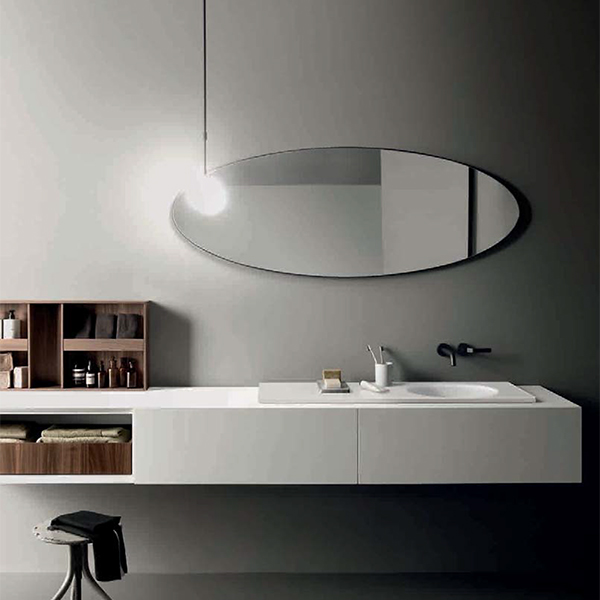 UPPER – Piero Lissoni + CRS Boffi
This collection features cabinets, open-faced compartments, shelves and mirrors. The Upper modular system brings a variety of composition and materials into the bathroom.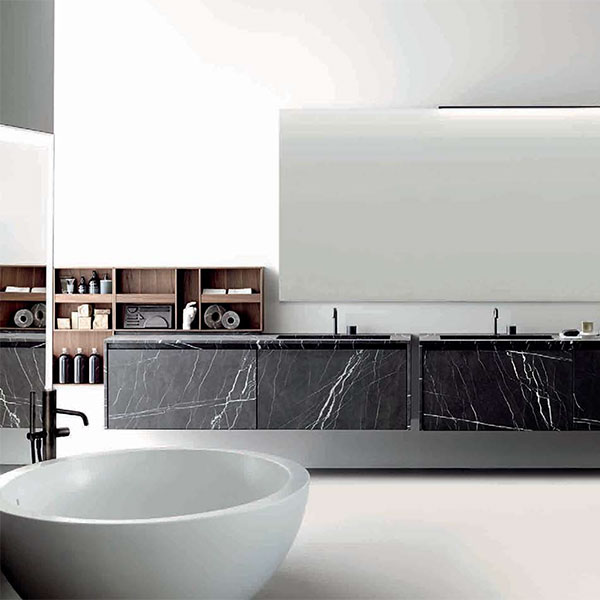 FREE ZONE – CRS BOFFI
Wall hung, modular units with handle-less fronts and three different door opening methods: hinged, pull-out or coplanar sliding. The doors are gripped (and opened) through the specific handle-rail, mounted on the upper part of the cabinet.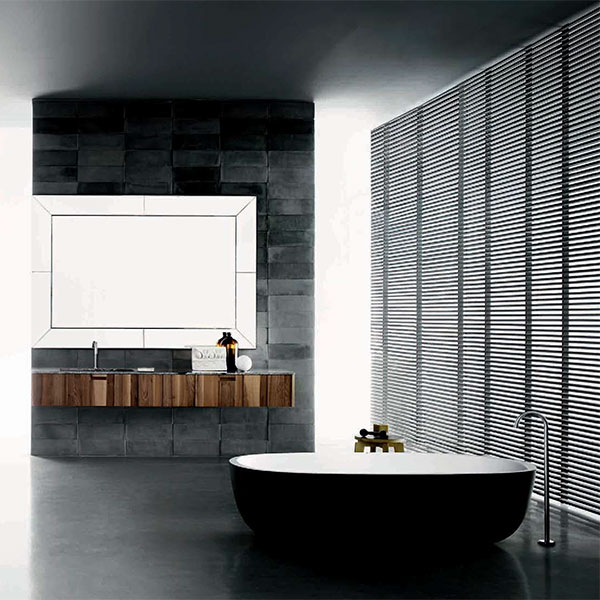 PROGRAMMA STANDARD – Piero Lissoni + CRS Boffi
Modular system of bathroom units with hinged doors, flap doors, drawers or single pull-out door in different finishes.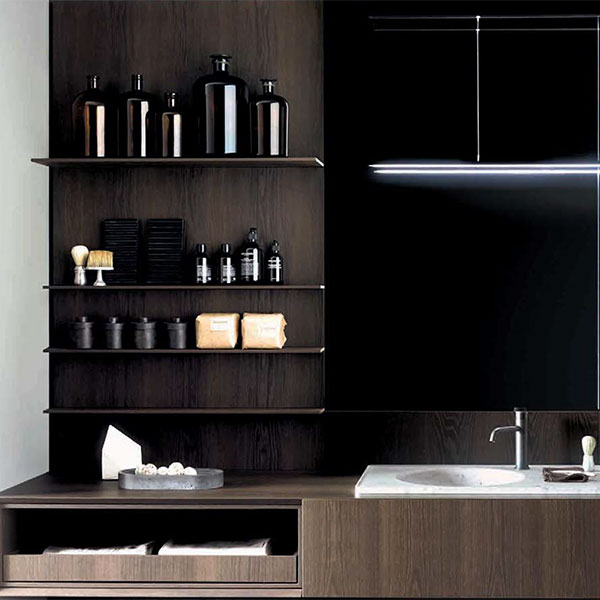 FLOE – KEIJI TAKEUCHI
Range of top-mounted washbasins, with single or double basin, with integrated top and without overflow. The basin is a semispherical bowl recessed in the slab of stone or marble, which lies on a top.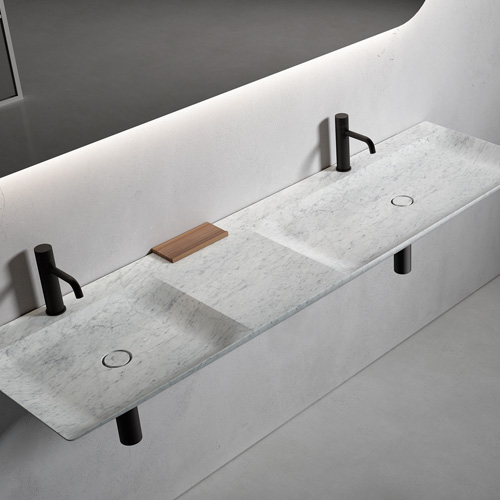 L18 COLLECTION – Norbert Wangen
Wall hung washbasins without overflow, made of solid white Carrara marble or Pietra d'Avola stone, in matt honed finish. Created from a single solid block, they have a rectangular shape, with rounded corners that enhance the basin reduced thickness (85 mm).