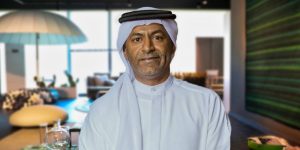 KHALAF SULTAN AL DHAHERI (PARTNER)
Mr. Khalaf Sultan Al Dhaheri is a Financial & Operational Restructuring Expert, whom educational level included but not limited to a scholar degree from United Arab Emirates University, MBA from Zayed University-Dubai, Certified Public Accountant- CPA Granted by "California Board of Accountancy" through the American Institute of Certified Public Accountant. U.S.A. , and Advanced Management program, Certificate granted by "Ashridge" – Hertfordshire, United Kingdom.
Mr. Al Dhaheri is currently holding various positions and acts as a decision maker at different corporates among which:
Vice Chairman at the H.E. Sultan Bin Rashed Al Dhaheri Group
A Member of the Audit Committee in Abu Dhabi National Oil Company (ADNOC)
A Board Member of Abu Dhabi National Hotels (ADNH)
A Board Member at Arab Bank for Investment & Foreign Trade (Al Masraf)
Mr. Al Dhaheri held several executive positions and been a member of board of directors at remarkable top ranked National Banks & Companies in the market:
Group Chief Operating Officer by First Abu Dhabi Bank PJSC
Group Chief Operating Officer & Senior MD by National Bank of Abu Dhabi
Chief Risk Officer by First Abu Dhabi Bank PJSC (Investment Management)
Chairman at Abu Dhabi National Islamic Finance Pvt JSC
Chairman at Abu Dhabi National Properties Co
Chairman at Massar Solutions PJSC
Board member at Invest AD Asset Management PJSC, National Takaful Co. and Wataniya Insurance Co.
Khalaf Sultan Al Dhaheri
Partner