Guest Chat – Dori Hitti
Back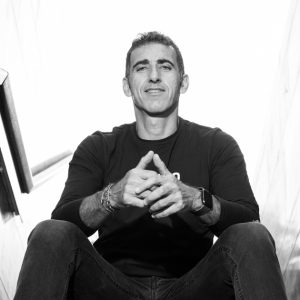 Lebanese interior decorator and architect/designer, Dori Hitti first pursued his interest in the arts in Florence, Italy at the Accademia delle Belle Arti where he later specialized in '91 Arredamento Progettazione di Interni (interior design) at the city's Palazzo Spinelli School, it is our pleasure to have him join our 5th edition of PURE NEWS.
1. You were a pioneer in bringing minimal design to Beirut and the Middle East at such a young age, was it a challenge to introduce the concept at the time?
Yes, it was quite challenging. As I studied in Europe and was greatly influenced by the minimalistic approach to design, I faced a contrasting reality. Implementing this type of design at a time when people were far more receptive and valued more the classical architecture/decoration style. Even then I always managed to stay true to my perception of design and have preserved my style all along up until now.
2. How would you describe your design process?
Studying the scope of work
Understanding the client's point of view and ideas
Merging them both together along with my vision of the space to create a meaningful design
3. Describe yourself in 3 words?
Simple
Energetic
Creative/Dreamer
4. We are part of our environment and surroundings, without a doubt it affects us, especially in the fields of design and arts where emotions play a major role, the past year in Beirut has been a difficult one to say the least, how has this affected you personally and professionally?
It has definitely been a very difficult and complicated time globally, but especially in Beirut and on a complete different scale. All these negative emotions, turned into a deeply rooted motivation to improve our current conditions, it fueled in me the need to improve the quality of life of our community through design. We should definitely consider making changes in all aspects, be it on a small scale or in infrastructure and urban planning.
5. You have worked on projects in Africa, the Middle East, and Europe, what is the common Dori Hitti design signature?
Simplicity, minimalism and attention to detail, that would be the general identity of my projects. But never underestimating or excluding the existing site conditions, materials available and overall environment to create a sense of coherence with the location of the project.
6. What tips would you give to young architects still in the beginning of their careers?
To be realistic and to have a less complicated and straight forward approach to design
7. What drove you to be a part of Acua foundation?
Acua foundation contacted me in their great initiative to re-build an entire street and its buildings. These were completely shattered following the 4th of August Beirut explosion. I felt it is my duty, responsibility and the minimum I could do in the face of a devastating situation as such
8. Any upcoming projects where you see PURITY products as a perfect fit?
Of course, Purity and Dori Hitti Architects' style and products are in complete alignment. In fact, we are currently collaborating on very exciting and promising projects, their furniture and kitchens are perfectly suitable and complementary to our designs
9. One thing about yourself which our readers might be surprised to know?
Regardless of the great love I have for my country Lebanon, I would want to spend my life after 60 in Tuscany. I have a personal attachment to Italy, as I lived there for many years, to be more specific in Florence, where I attended university and even named my daughter in honor of this enchanting city
10. A project that you have yet to design, but would aspire to in the future?
Definitely a museum, on a professional level. On a personal level, I would want to design my dream home in Italy.