Dubai Design District (d3)
Building 8, Suite 102
P.O. Box 113876, Dubai, UAE
T. +971 4 551 6773 – E.
info@purity.ae
Jumeirah 2nd, Jumeirah Road, Villa 315,317
Opposite Jumeirah Bay Island and
Four Seasons Resort
Dubai, UAE
Tel: +971 4 880 6355 – E.
info@purity.ae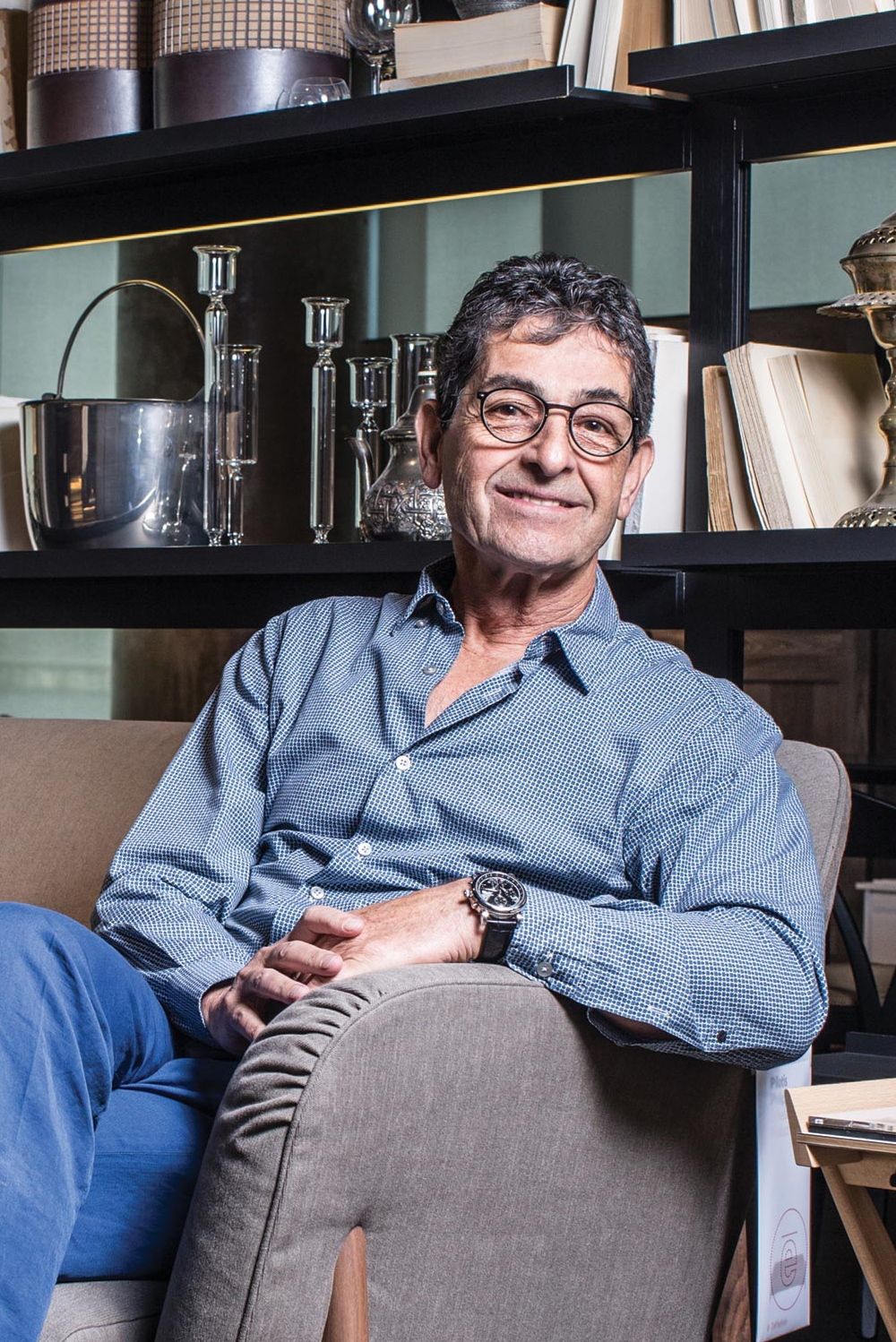 Nizam Abdul Baki
Managing Partner
Nizam A. Baki is the co-founder and Managing Partner of Purity General Trading. With over 35 years of experience in the building industry, his main objective has always been to satisfy the growing market demand of Luxury and high-quality living solutions, as well as creating long-term consumer trust. Nizam and his partner Khalaf Sultan Al Dhaheri, established a unique conscious-living design brand, "PURITY". Its main concept is introducing high-end state-of-the-art brands for indoor and outdoor furniture, kitchens, bathrooms, doors, partitions and surfaces; available under one roof.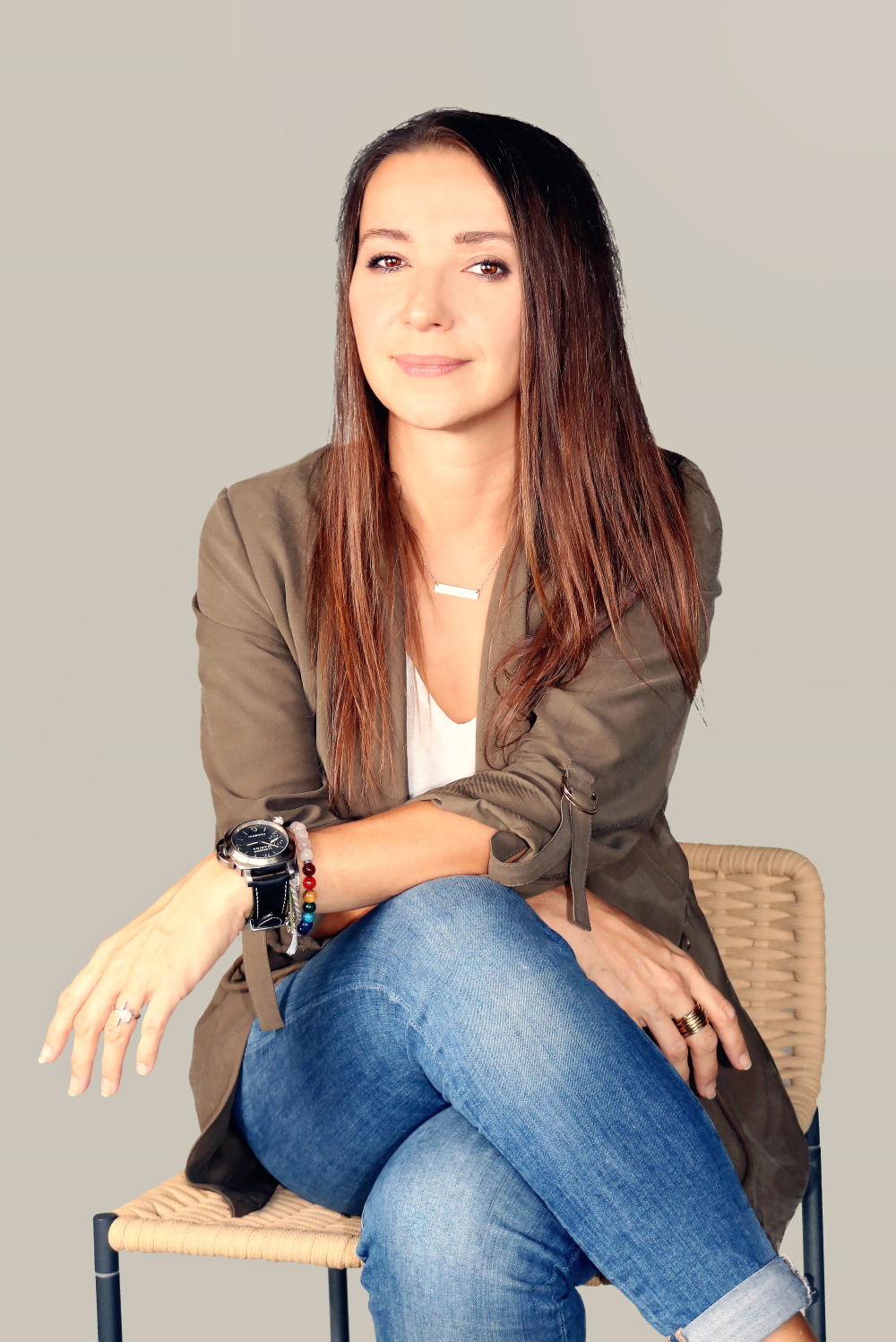 Paulina Nejman
Interior Designer- Boffi Brand Manager
Paulina Nejman joined Purity in 2013 as the Boffi Brand Manager. Born in Poland, raised in the UK, Paulina holds a degree in Art & Design. After 10 years of working alongside renowned interior designers she moved to Dubai in search of new challenges and the sun. She loves to travel for the search of local design, crafts and cuisine and is always on a look out for quaint spots off the beaten track. As well as her passion for beautiful interiors, arts, books and cooking she has recently developed interest in alternative medicine and healing modalities, specifically exploring ways of healing through food. Her dream is to own a restaurant one day where she can propagate this idea, as well as a concept store with carefully curated design objects from different parts of the world.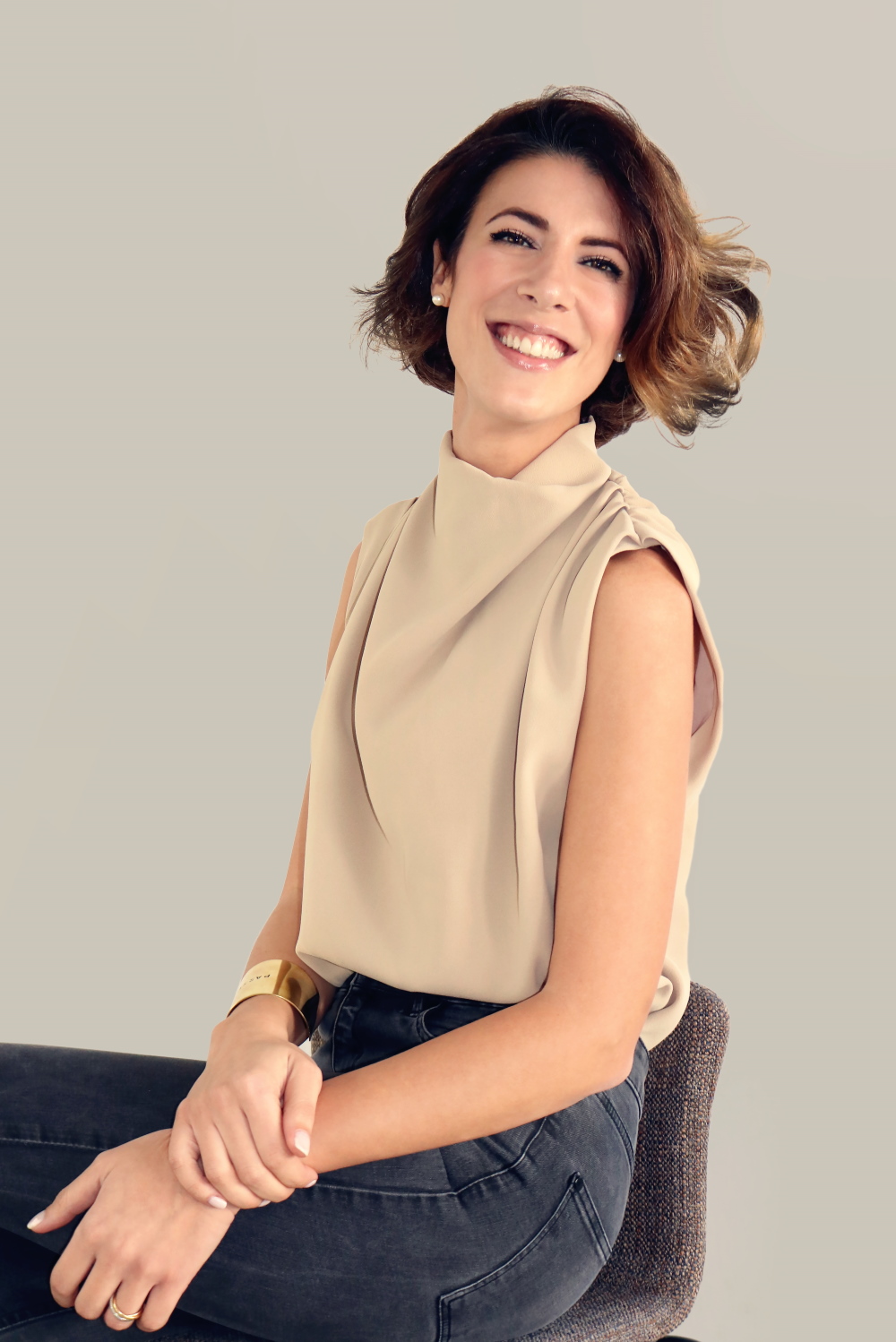 Carmen Mignozzi
Furniture Division Manager
Carmen Mignozzi joined PURITY as the Furniture Division Manager in January 2016, which was the moment she felt pride in representing worldwide high-end brands and got introduced to her second gleeful family. Prior to moving to Dubai in 2012, Carmen lived in Tuscany where she graduated from the University of Arts and developed a great admiration for sculpting, photography, music, theatre, cinema, and opera. Carmen meditates daily, and loves to read about quantum physics, neuroscience, and mindfulness. She also has a passion for finding unique handcrafted pieces of jewelry that tell a story about the ancient traditions and civilizations of Southern Italy. As for fashion, it is an absolute joy for her to experiment with and mix fabrics, patterns, and colors.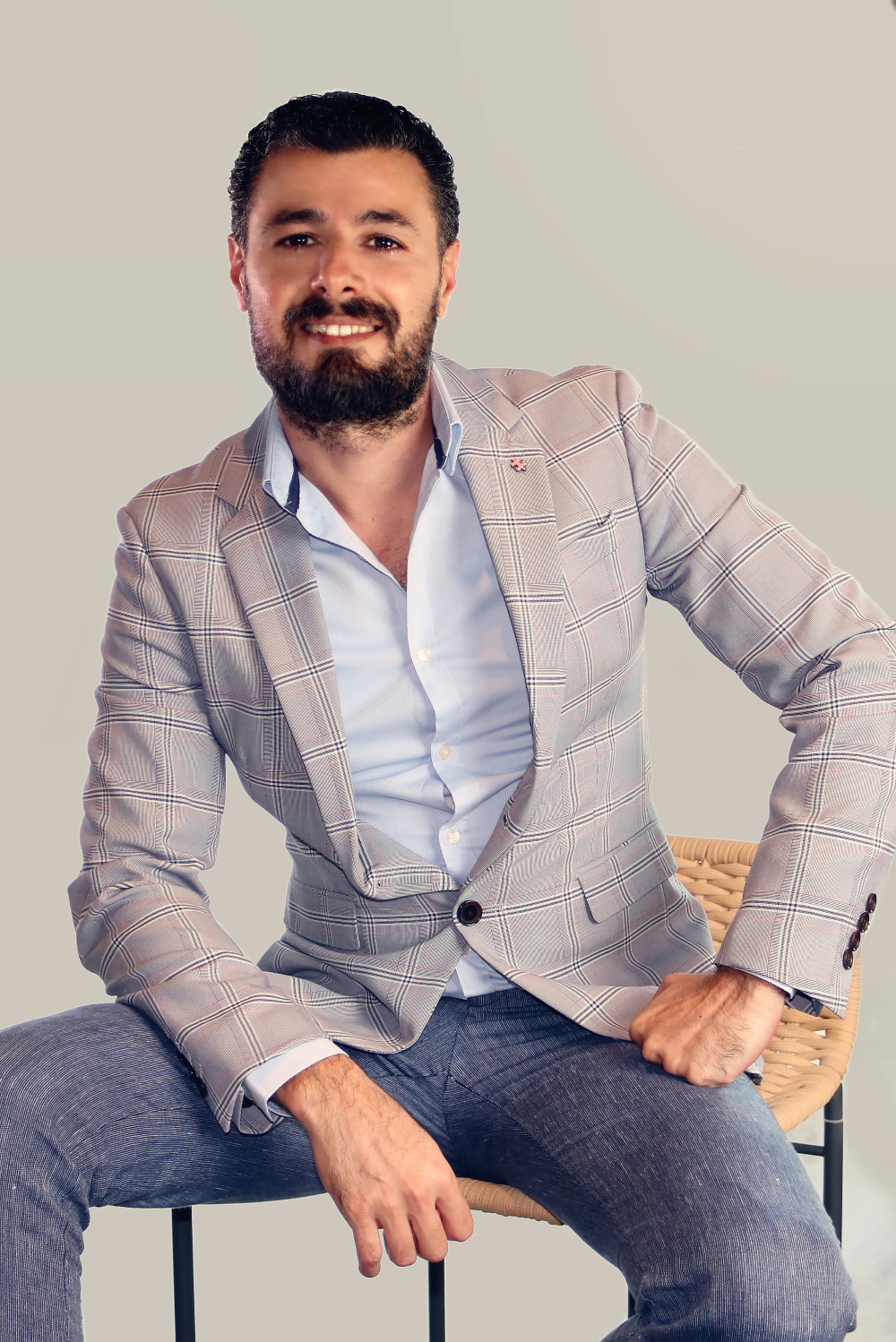 Rabih Hammam
Sales Manager - Bathroom Division
Rabih Hammam, joined Purity in January 2015 as the Sales Manager responsible for the Bathrooms and Surfaces departments. He utilizes his interpersonal and communication skills, which facilitate the building of excellent relationships with colleagues and other parties. Rabih has 15 years of experience in Sales, and is able to complete tasks in the highest standards on time and on budget, with careful attention to details.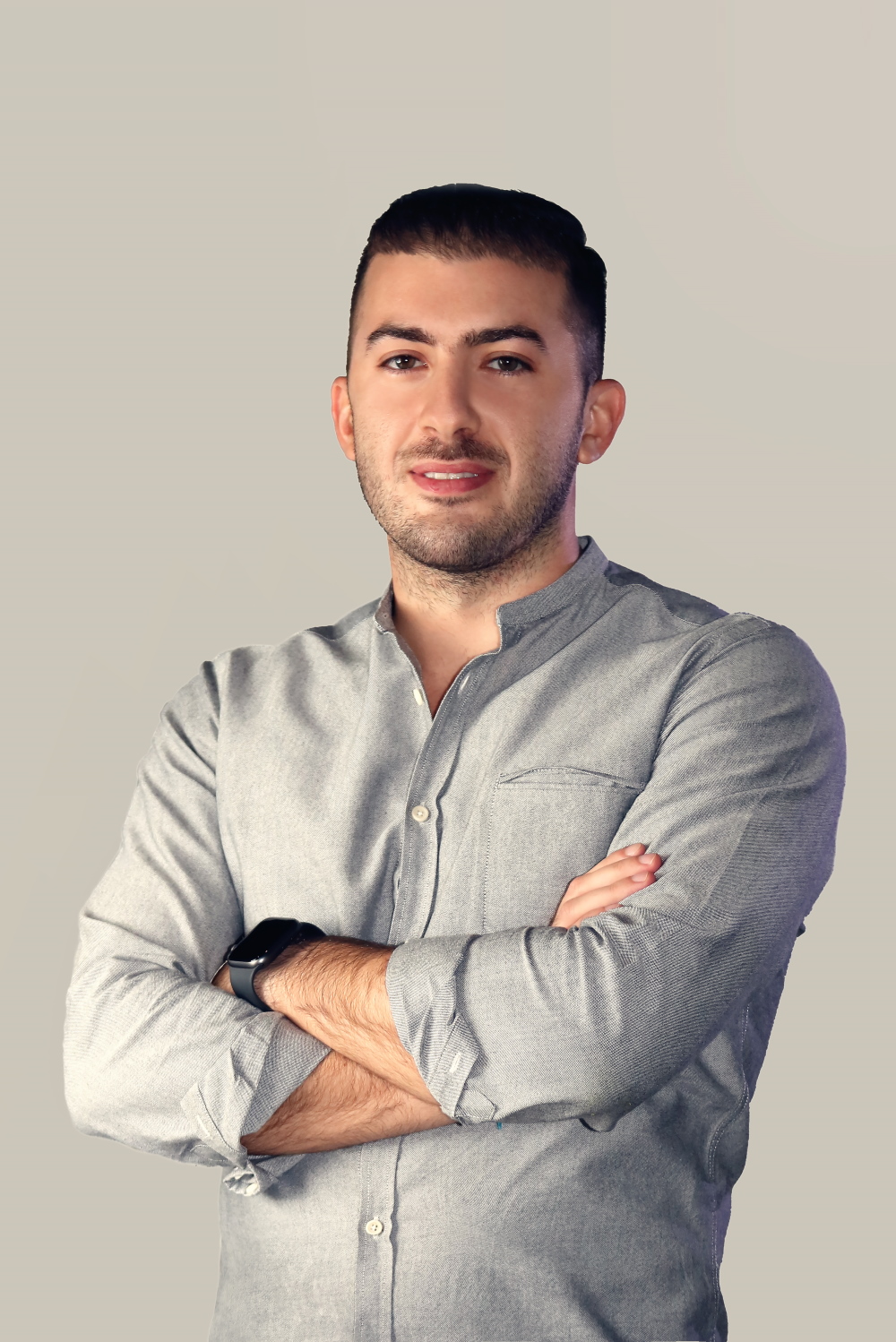 Joey Ghosn
Business Development Manager
Joey joined PURITY in January 2017 as a project Manager for BOFFI, since then he has been promoted to the Business Development Manager. Joey graduated with Bachelor of Arts in Interior Architecture from the Lebanese American University in Byblos, Lebanon, where he discovered his passion for architecture and interior design. He's always had a passion for sports and maintaining a healthy and fit lifestyle. Also, he loves to engage in a meaningful conversation over a cup of coffee, he tries his best to never miss a sunset, and Monday night football matches are sacred to him.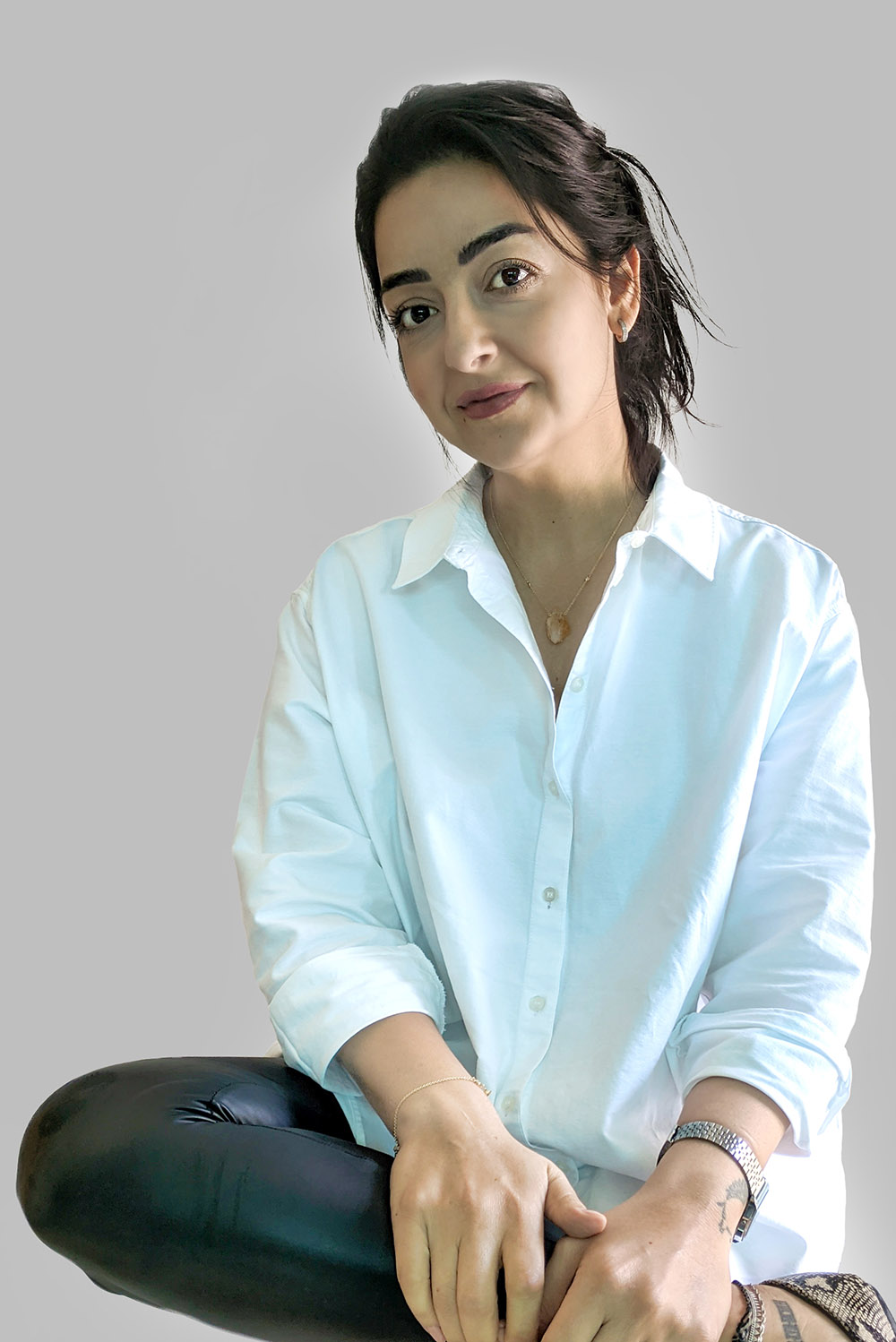 Maya Abdul Baki
Design and Communications Deputy Manager
Maya Abdul Baki joined purity in 2008 as an Interior designer. She was born and raised in the UAE, then moved to Lebanon where she studied business. During her university years she found her passion for interiors and decided to major in interior design. She graduated with a BS in Interior Design from the Lebanese American University of Beirut, after which she returned to Dubai to work with Purity. Since then she has also spent time in Italy and was mentored by one of Milan's prominent stylists, which helped her receive a certificate of interior styling. With a background in design and business she is now working as Purity's Design and Communications Deputy Manager. After coming across documentaries on plastic and its effects on the earth. Mayas main interest and focus has been sustainability and low waste living.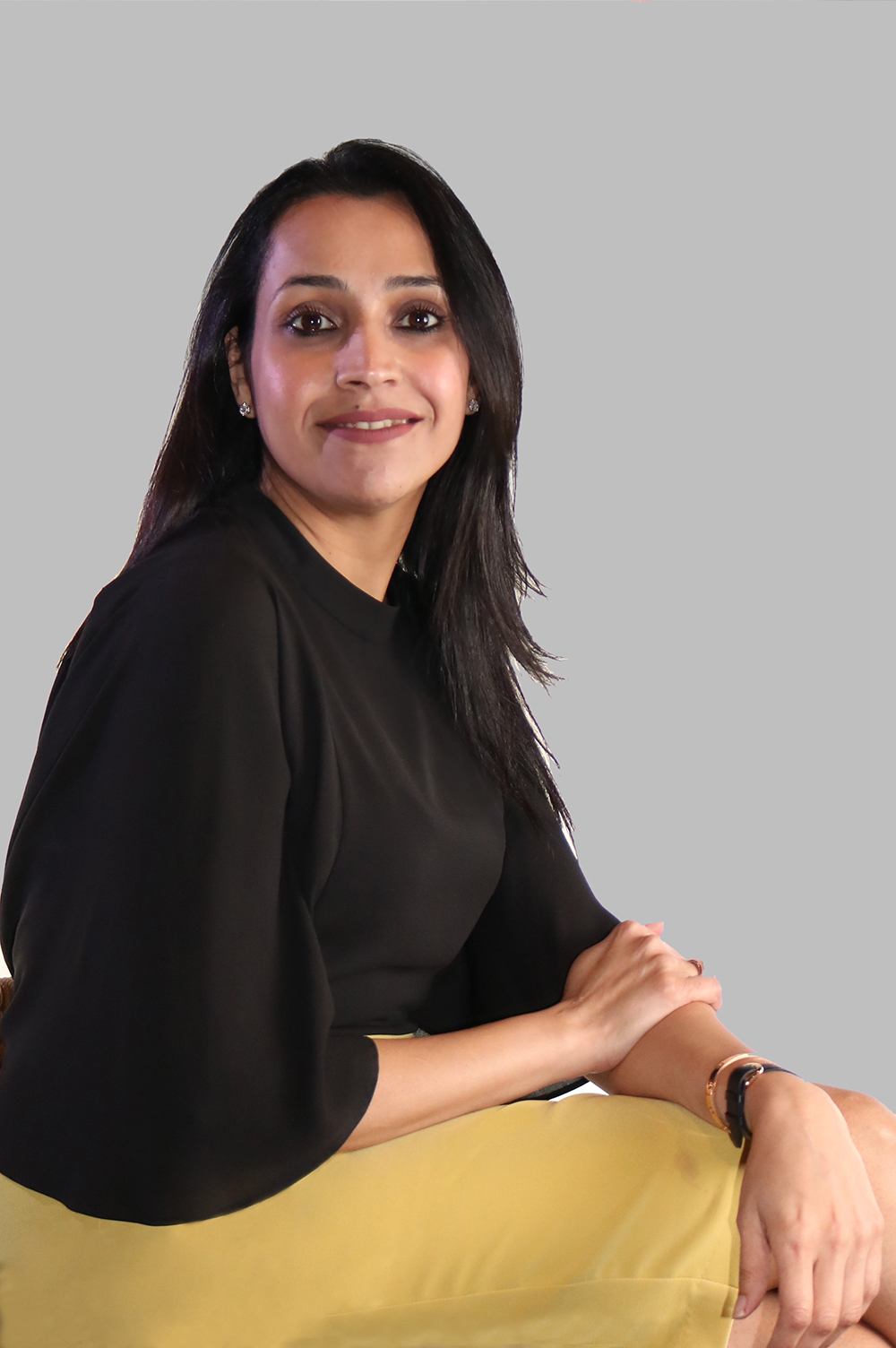 Shikha Khatri
Procurement and Logistics Manager
Shikha joined purity in 2005 as a private assistant and with her motivation and hard work she made her way up to our procurement and logistics manager. Shikha was born and raised in Dubai, studied business administration, and before joining Purity, she spent 3 years at Virgin Megastore where she was part of the marketing team. Shikha loves to go to the movies, spend time with friends, and make sure she remains fit.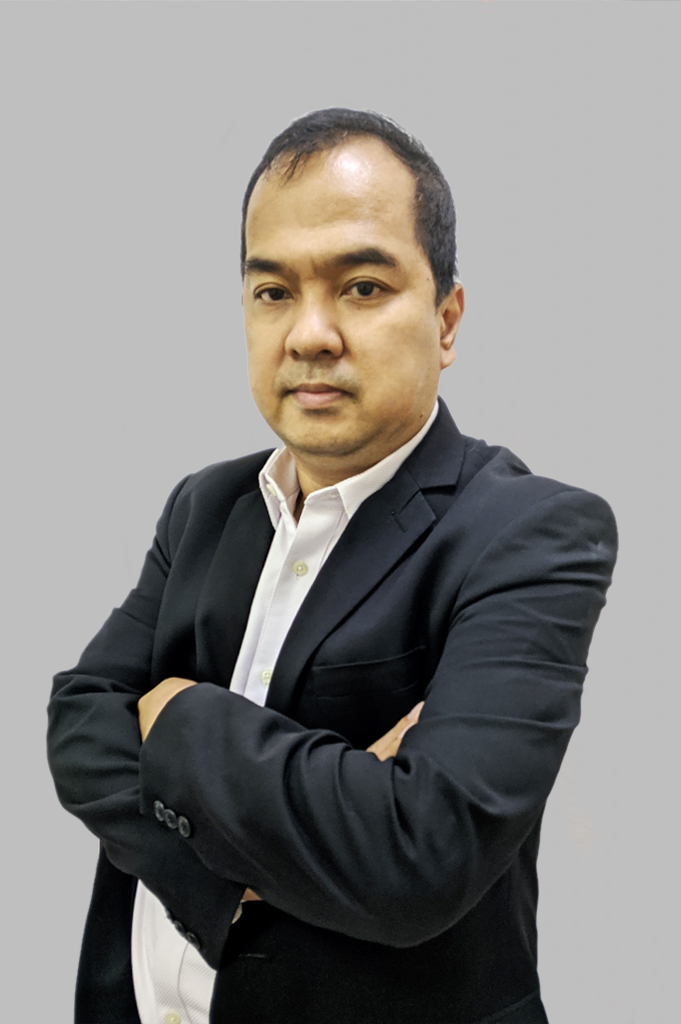 Wilson Regdala Depalac
Chief Accountant
Wilson Depalac joined PURITY early 2021. He graduated from Dela Salle University Dasmarinas with a BS in Accounting. In gaining his key financial management skills he is currently attending the CPA – USA classes from British Columbia International School in Sharjah. With 28 years of experience in Accounts & Finance, P & L Management, Financial Management, Budget, Inventory management, Working capital, bank & treasury, payroll, MIS and Audits, and a clear problem solving approach, Wilson is still eager to learn and enjoys overcoming any challenge.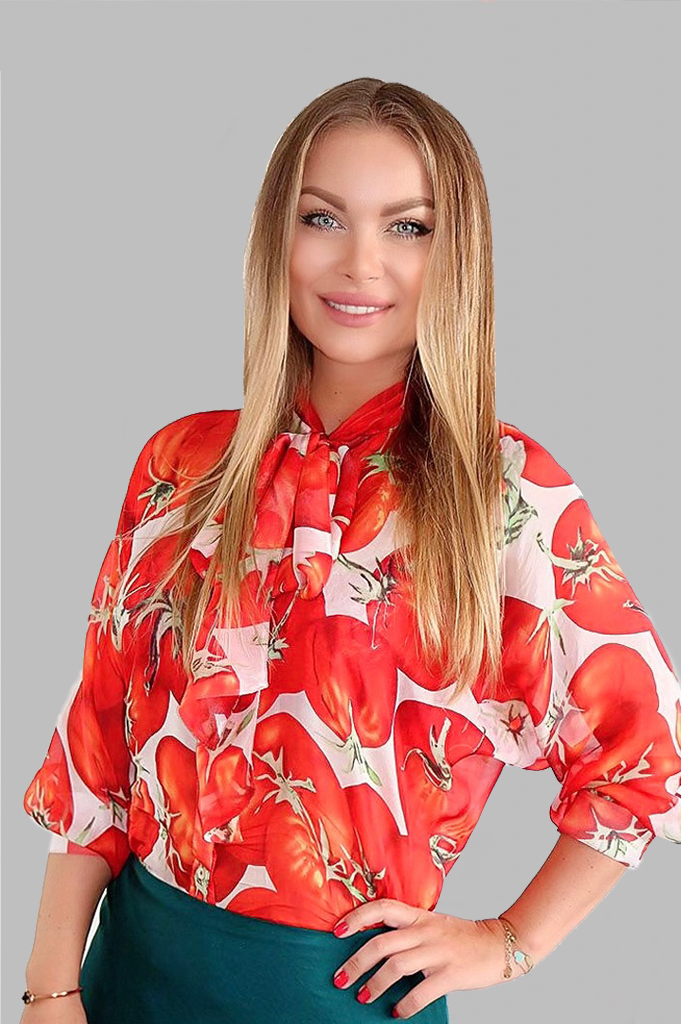 Tina Byelyayeva
Assistant Manager – Furniture Division
Tina Byelyayeva joined PURITY as a Senior Sales Executive in July 2018, where she got the chance to develop her artistic talents, by experimenting with new shapes, textures, and colors. At Purity Tina feels at home, and considers her team as her second family. Tina comes from an artistic background since her family owns a fashion company in Ukraine. She believes that "our homes are our souls" so she decided to venture into the world of Interior design. Having always dreamt of living in a metropolis, Tina moved to Dubai to begin her adventure. Before joining Purity, she spent 5 years in the business of wood, veneer, and parquet. Tina holds a Master's Degree in Linguistics and Interpretation and she devoted 10 years of her life to Ballroom dancing in which she was the champion of Ukraine, twice in a row. She sets high long-term goals which motivate her both on a personal and professional level.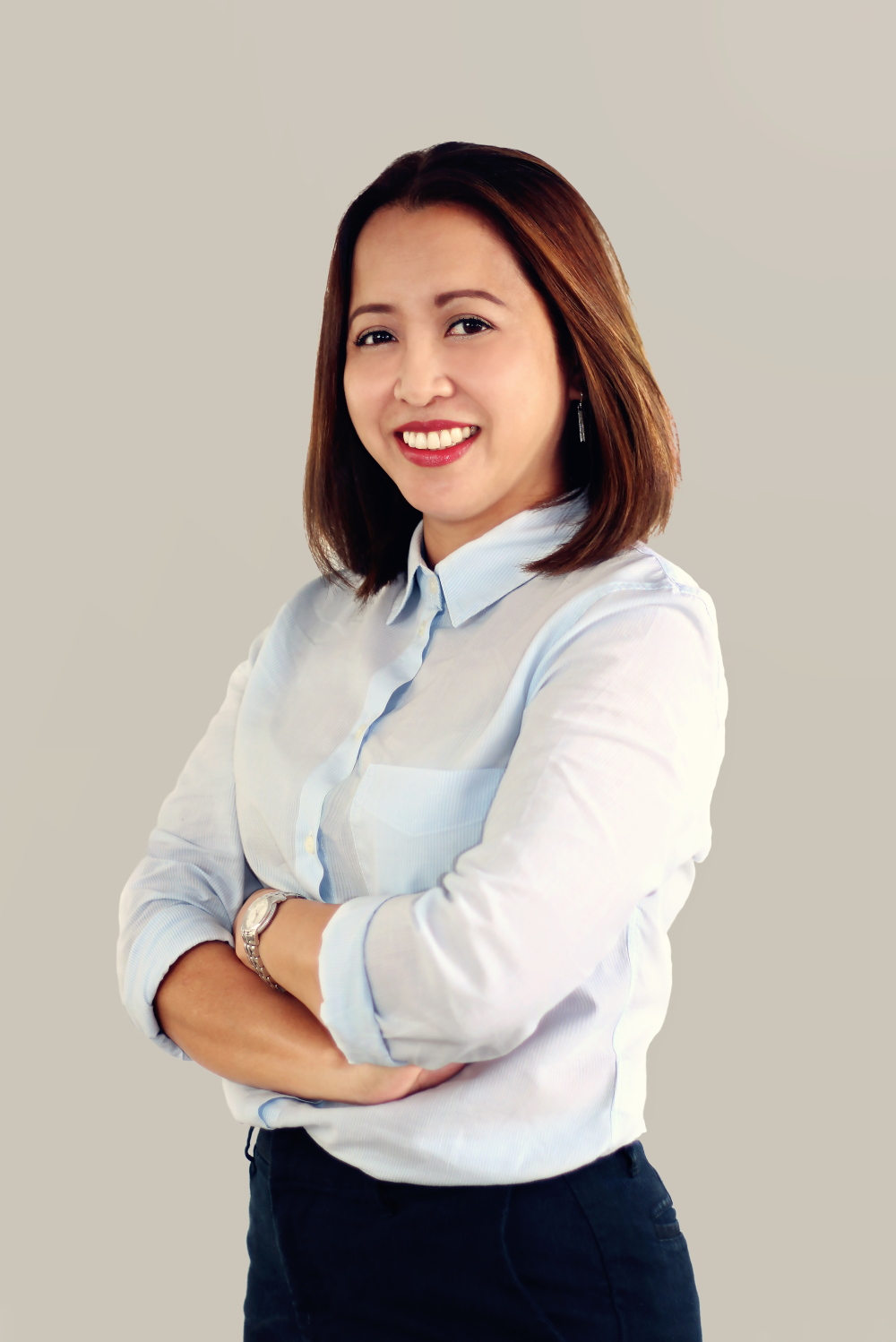 Karen Mabini
Sales Coordinator
Karen joined Purity in March 2015, as the Furniture Sales Coordinator. She believes that Purity is not just a workplace but a space where she can share values, beliefs, and passions with her family-like team. In her opinion, Purity has shaped her and helped her grow Karen moved to Dubai after graduating and working for 2 years in Philippines. She gained 11 years of experience at an Architecture and Interior Design firm, which awakened her interest in furniture, decoration, and beautiful spaces. Karen's hobbies include watching documentaries about different places and cultures, which sparked her interest in travelling and learning about other cultures. She is also a memory collector, since she prints travel photos and treasures them.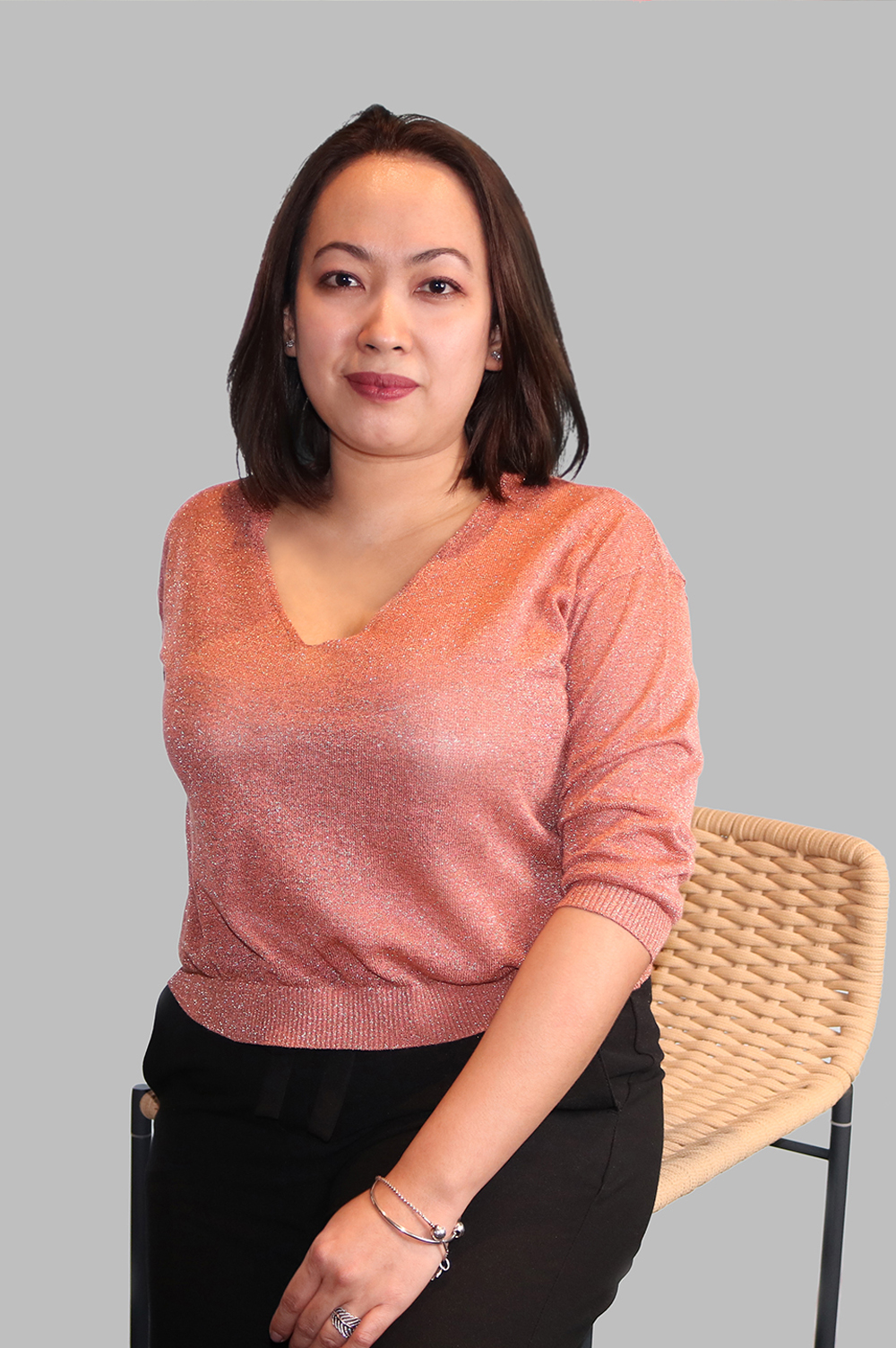 Chen de Paz
Sales Coordinator
Chen has been a part of Purity's family since 2019, where she is now working as a sales coordinator. Chen has over 15 years of experience in Administration, Accounts, Sales, Procurement and Logistics. Chen loves photography, going to the beach, camping, listening to deep house music, and visiting art exhibitions.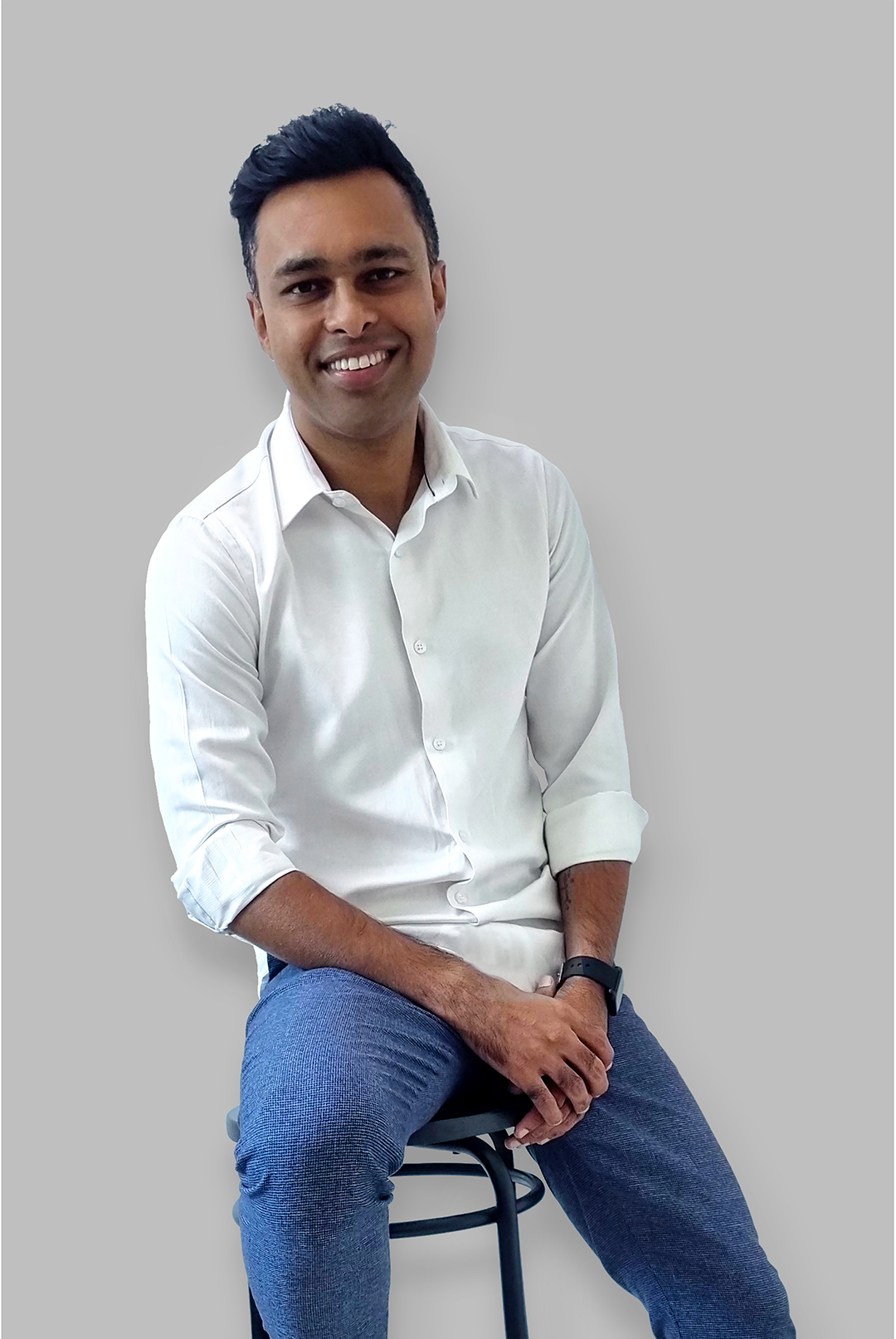 Mohankumar Dhamodharan
Technical Design & Projects Manager
Mohankumar Dhamodharan joined our Purity family in 2021 as a Technical Design & Projects Manager. Mohan was born in the Western Ghats Mountains, in southern India. He studied Mechanical Engineering and worked as a Junior CAD engineer in India, but always had the Passion for Design and the desire to pursue a higher education overseas. He continued his studies and got his Master's Degree in Engineering Design at Brunel University, London, and worked in the Uk for 10 years before moving to Dubai in 2018. Mohan is self-motivated and a very hard worker.  In his free time, Mohan loves playing Football, watching movies and dancing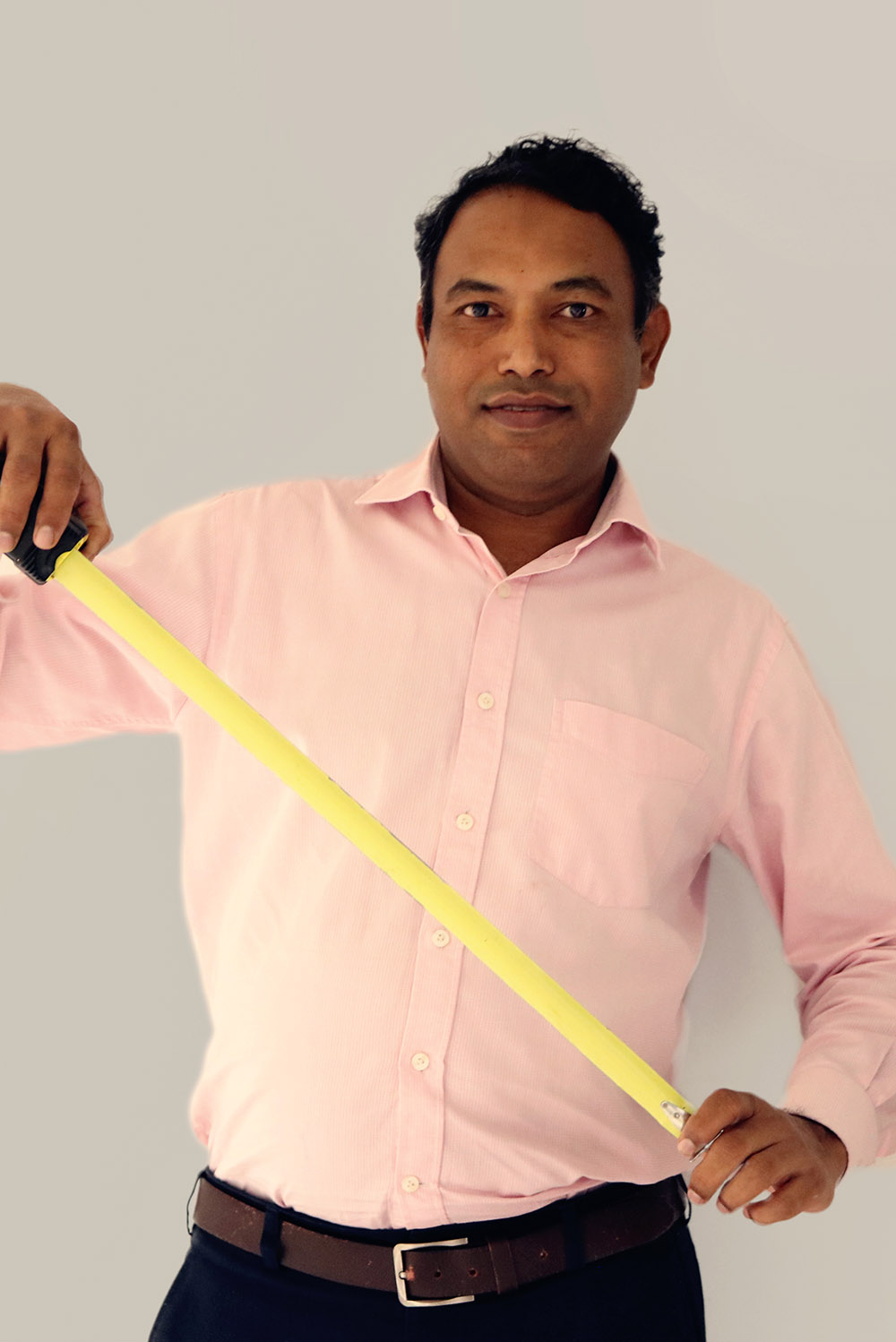 Mohammed Iqbal
Technical Design Consultant
Mohammed Iqbal joined Purity in 2014, as a technical design consultant. Mohammed studied Interior Design and graduated in 1999 from Hyderabad India. With over 15 years of experience in high end kitchens and site visits, he is a great asset to the company. He is a team player and happily assists his colleagues when needed. Always calm and composed, Mohammed is always full of positive energy and ready for any challenge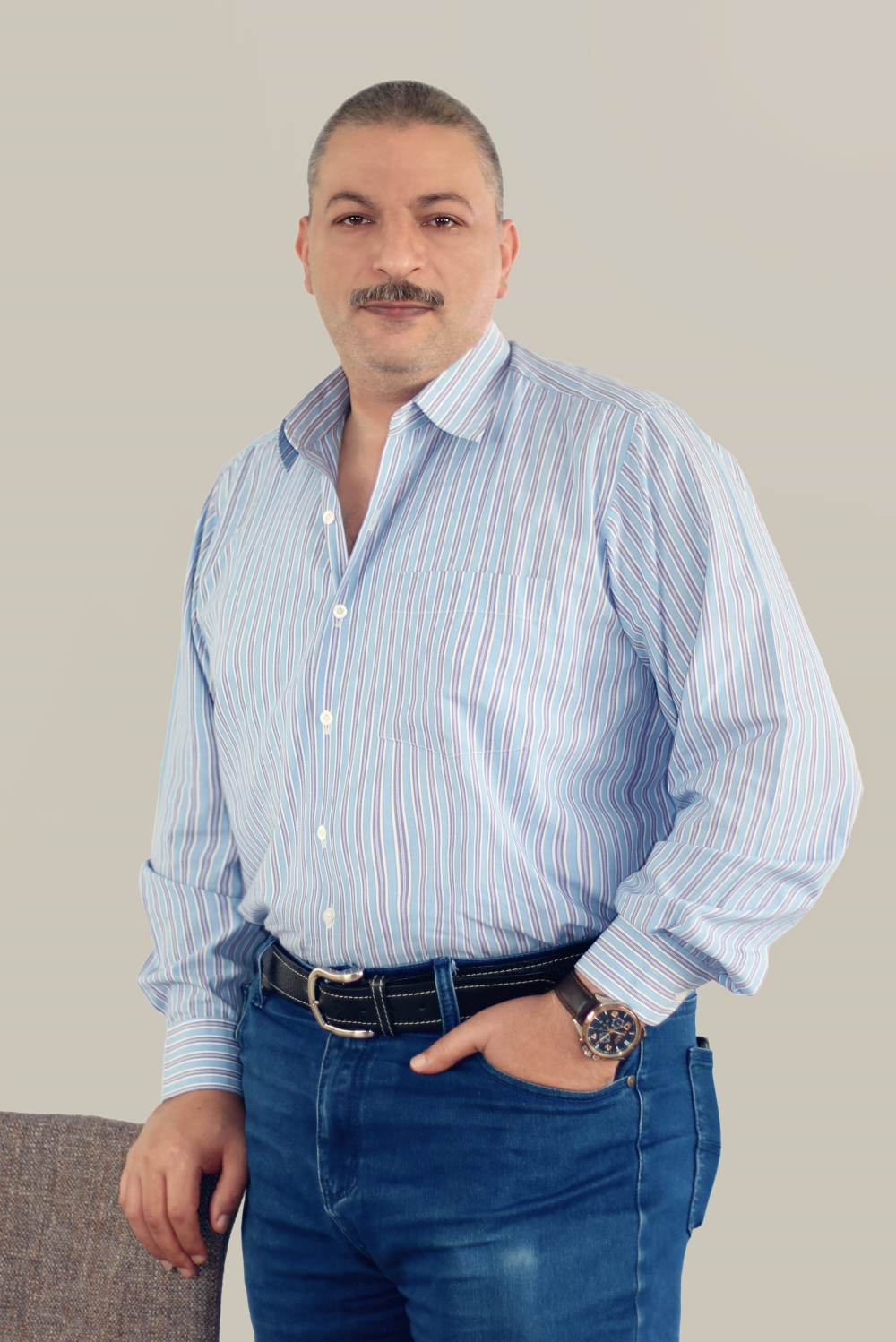 Basem Seif
Public Relations Officer
Basem joined Purity as a Public Relations Officer in May 2009 and since then he has been an integral part of the team. Bassem is extremely passionate, hardworking and dedicated to his job; which earned him the title of Pro Leader. At work, he is quite approachable and a team player which makes others feel comfortable dealing with him on a daily basis. When he's off duty, he releases his creativity by working on Photoshop, and writing Arabic calligraphy. Bassem loves to travel and visit new places.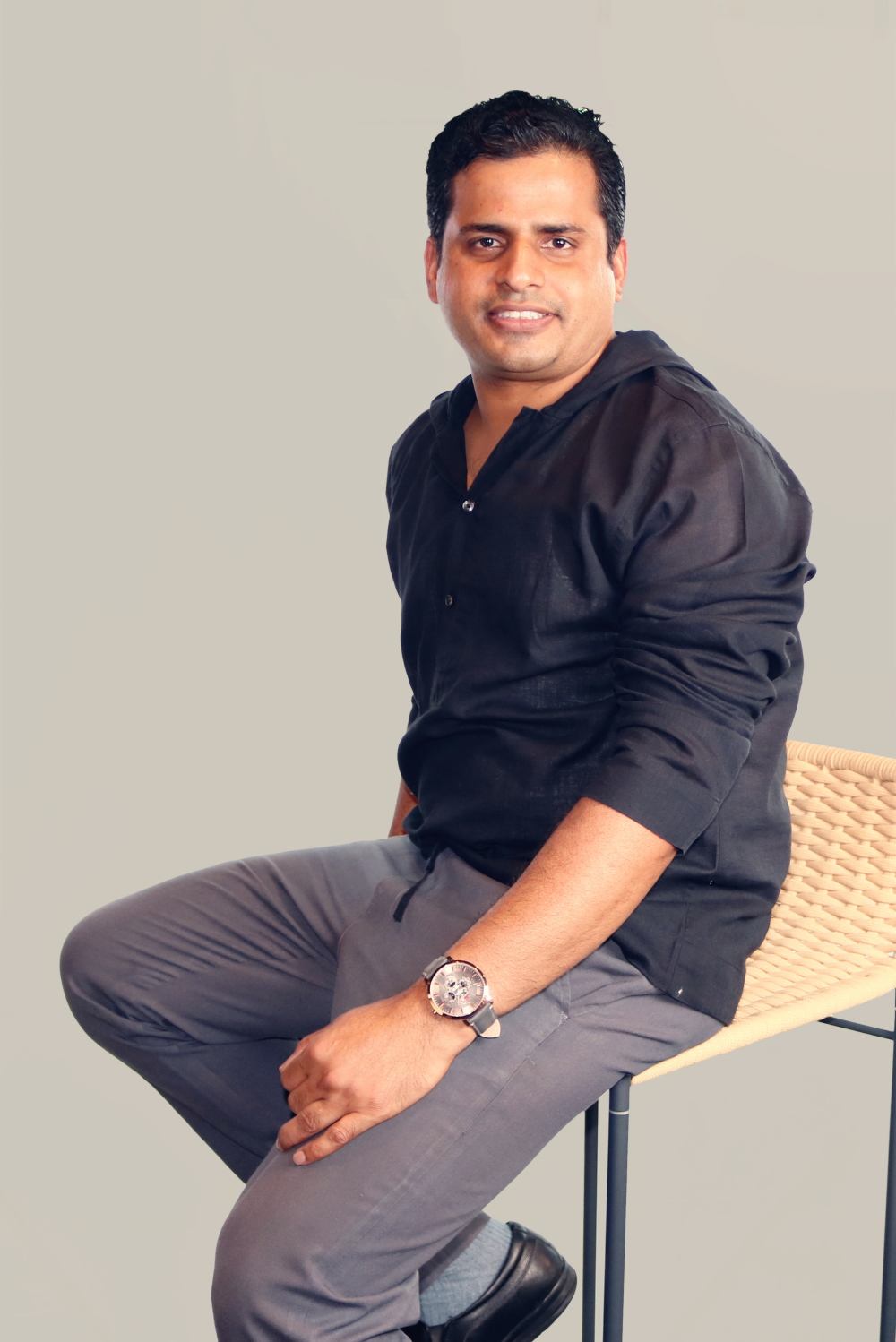 Hamza Kutty
Office Assistant
Hamza's face may be familiar to many of you as he is the oldest member of Purity and has probably served you the tastiest cup of coffee/tea you've ever had. Every Purity team member can vouch for that! Hamza left India to find a suitable job to be able to provide for his wife and 2 daughters. So he joined Purity from the time it was founded, and has been a loyal part of the company ever since When he is not at work, Hamza likes to take long walks and spend time with friends.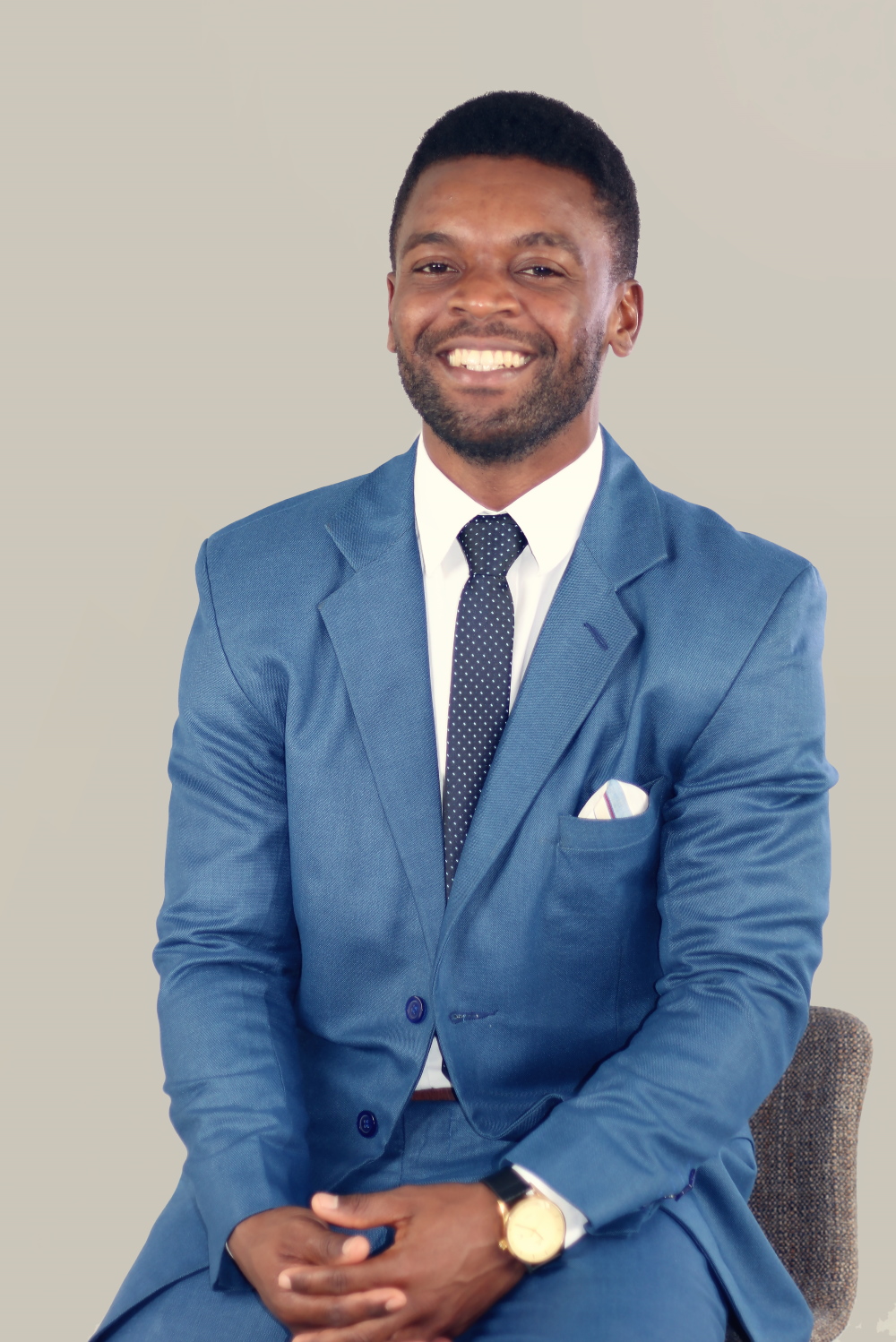 Baiye Yusuf Ntarh
Office Assistant
Yusuf (for short), joined Purity as an office assistant in late 2020. He feels right at home due to the friendly, warm and fun ambience. Yusuf comes from Cameroon, where he worked for 2 years as a community manager, and then became the Research Analyst who handled Socio-Political crisis projects. Yusuf is always on a self-empowerment and development journey and reads a lot about those topics. When he's not working he enjoys playing football, traveling, swimming, and socializing.