Guest Chat – Kristina Zanic
Back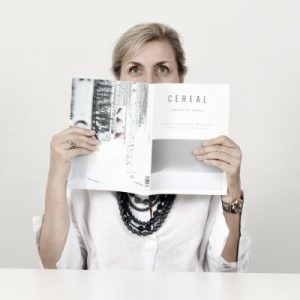 With over 20 years of experience in design, and offering some of the most dazzling projects from Asia to the Middle East, we are extremely delighted to chat with the one and only Kristina Zanic
1- Other than your love for travel, what inspire your creativity?
I love markets and always make it a habit when I'm in a new place to visit a market. In Bangkok I absolutely love JJ Market, I have bought lots of interesting things there from art pieces to a kimono. You can get almost anything and it's such a creative place that's inspiring.
2- What is the most crucial part of running your business?
I would say resourcing teams is critical and being organized. I'm very much into ensuring we have our SOP's in place and  a good filing system to ensure we spend more time on design and less time on administration.
3- Any upcoming project where you think PURITY would be the perfect fit?
We have a few interesting residential projects where Purity would be ideal with more of a  modern sleek aesthetic.
4- What is the biggest challenge you'd say is when working on a project, besides budget?
These days its programs, everything is fast tracked and puts pressure on the team.
5- What is a design trend you are glad is in the past?
"Dark woods"
6- What is a trend you wish would return?
There are so many trends for different situations, I love eclectic design so I hope that is a trend that stays.
7- Name one thing you cannot live without?
That's a hard one………I have to think about this more, maybe at this moment my apple watch, I love knowing how many steps I've done in a day.
8- What is the biggest lesson you have learned in your years of experience?
Perseverance. When owning a business you can't give up at any point so through the good and bad we must keep going.
9- A fact about you that our readers might find surprising?
I love trekking and have done several treks in my years as well as going to Everest Base Camp.
10- What do you want people to feel when they experience one of your projects?
Every project should evoke some type of emotion.