Guest Chat – Omar Abdelghafour
Back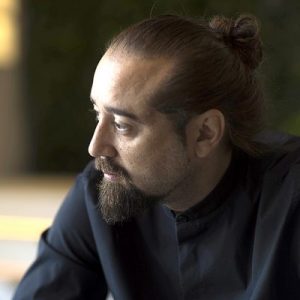 With over fifteen years of professional experience in the design industry from renowned practices, Omar Abdelghafour founded Award Winning multi-discipline Design and Architecture Practice L.S.Design (Light Space Design) in 2004. We are happy to have him as our guest for this months issue.
1. We know that you studied industrial design and worked in that field prior to shifting to architecture. With over 15 years of experience, what other profession do you see yourself in?
Design is part of life and everything that you put your hand too requires design, so I don't see myself moving away from design but using these skills to enhance what may come next .
2. What motivates you on a personal and professional level?
I'm motivated by details, functionality and design aesthetic ( I love to see what I imagine become a reality)
3. How has your design approach and style changed over time?
The way I work has not changed it has always been detailed driven and minimal however over time its refined
4. How would you describe the architecture of Dubai and where do you see it going?
Dubai has developed and matured and architecture has evolved and refined based on client request. Its only going to get better
5. Name one thing you'd like to learn more about?
How to switch off and relax , however in design I would love to learn more about sustainable / green architecture
6. If there were more hours in the day, what would we find you doing?
Playing with motorcycles and cars  (my passion)
7. Has your background in industrial and automobile design helped you with your success in architecture and how so?
For sure, automotive design leaves no room for error the full form is always in full view so every angle every shadow is important. In architecture most angles are not visible in human scale and so they are not always resolved and refined. Automotive design made me more diligent on the over all form
8. What makes your design studio different?
We are a boutique firm and so focus on team spirit, everyone is an all-rounder and excellent (no place to hide ..)
9. Tell us one thing our readers might find surprising to learn about you?
I am half Polish and I can fly planes
10. How do you use sustainability in design to minimize the negative environmental impact?
We try to source locally as much as possible and use recyclable materials as well as taking advantage of solar energy as much as possible
11. Do you believe in design trends?
I think there is trends however we design in a way that has longevity and not with a trends in mind.
12. The most exciting project to date?
Purity showroom …. Heeeee heeee ……. To be honest they all have a special place for me, I only take projects I want to do so each one has its excitement and charm.