Guest Chat – Paul Bishop
Back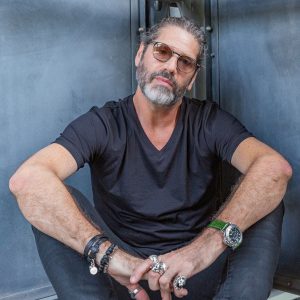 Bishop Design, an award winning powerhouse since 2004 has been behind some of the most captivating projects in this part of the world. Proud to have Paul Bishop as our first guest.
1- How has the UAE inspired you to create some of the most recognized projects in the region?
Boundaries between the UAE and the rest of the world are blurred as we become inspired by a myriad of cultures and influences which I like to think pushes us to evolve an electrifying panorama of regional design. We are also driven upon the foundations in which the UAE has been built, from vision to innovation, the desires of our society drive us to create experiences that people are calling out for.
2- What would be some challenges you have faced that have been a good learning lesson?
Believe it or not, but creativity is the easy part. Every project or Client presents unprecedented learning curves where we are forced to navigate towards adapting and sometimes re-evaluating our approach in order to fabricate the best solution possible. Juggling Client demands with reality is a time-consuming and meticulous process, but it's this mindset of always going above and beyond in our work which has given us the opportunities to create successful projects across the globe and build relationships with amazing people.
3- What is the most exciting part of your job?
Whilst 16-hour layovers and sleeping on airport floors are certainly not the most glamorous parts of the job, travelling and discovering new adventures are still great parts of the package! And ones I feel incredibly fortunate to experience.
4- Describe your design style.
Our team are united by attitudes of steering away from the expected which always leads us to create unique experiences. The word disruptive usually comes to mind, whilst we may come across as rule breaking and edgy, but it's always achieved with class and a professional approach.
5- What is something you have yet to design and hope to work on in the future?
A new collaboration piece with Purity, besides Torno Subito 😉
6- Words you cannot stand when it comes to describing architecture and design.
"That's nice."
7- What advice would you give your younger student self?
None, just live it as it comes!
8- When did you discover your passion for architecture?
I actually discovered interiors and architecture whilst studying furniture design at Kingston University. Prior to my creative journey I was an athlete in school but an injury led me down a different path. It's crazy how the world works!
9- Jeans or a suit?
Jeans all day every day! Worn with trainers and a black tee!
10- A personal memory of yours that you hold dear to your heart?
That would be telling too much!