Guest Chat – Jonathan Ashmore
Back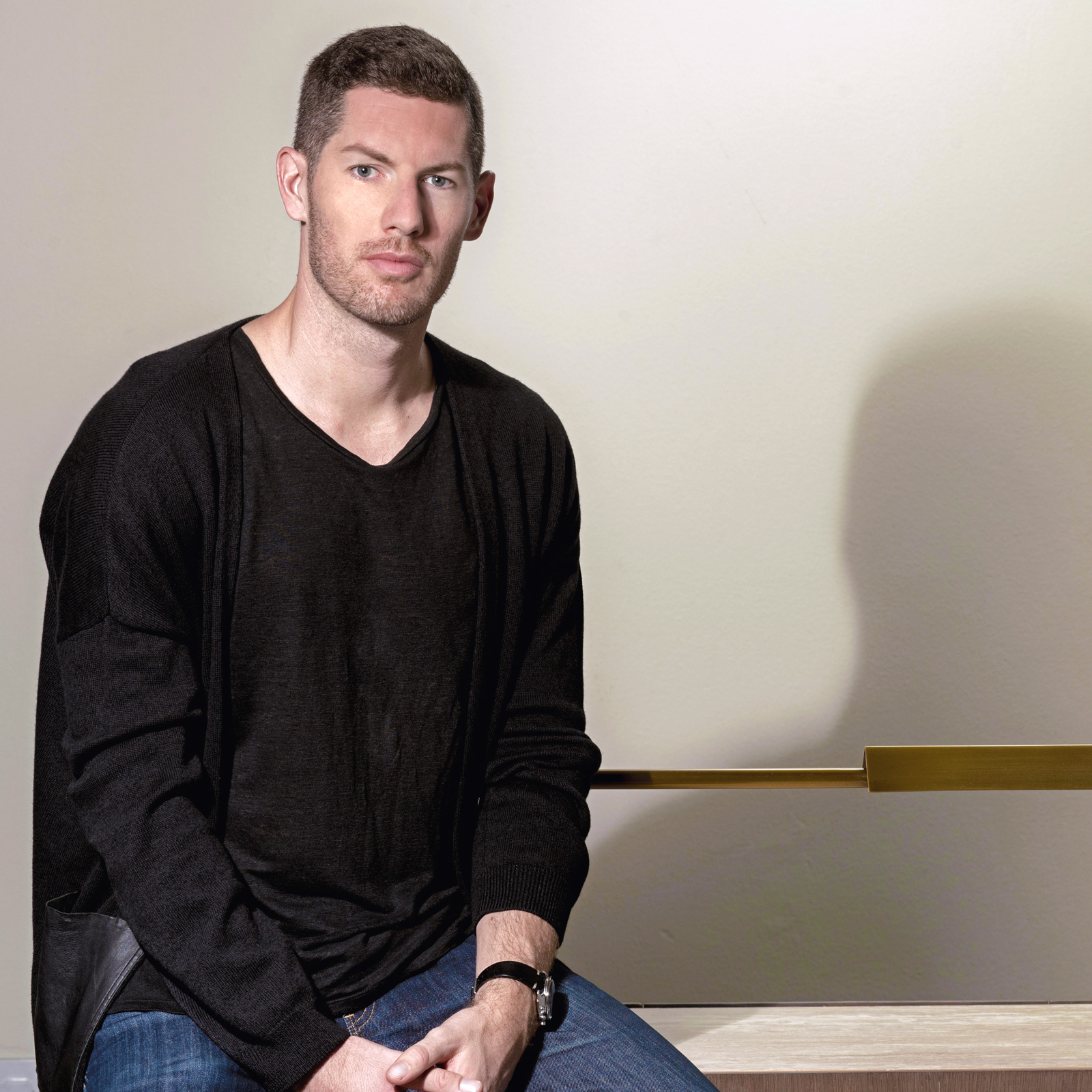 We are honored to chat with Jonathan Ashmore, Founder and Principal Architect of award-winning RIBA Chartered Practice ANARCHITECT, based in Dubai and London. A practicing architect and active design critic, Ashmore is a post-graduate of the Bartlett School of Architecture, member of the RIBA Gulf Chapter and a British Council Cultural Excellence Fellowship Mentor.
In a short time, Ashmore has won the international interest of design-conscious clientele, thanks to his refined approach and contemporary aesthetics, with a signature style of translating architecture across diverse scales of design with superlative craft, detail and materiality. Together with his team, Ashmore creates highly refined buildings, spaces, and objects beautifully balanced in form and function. Continuously pushing the boundaries of architectural discourse to deliver projects at the crux of understated luxury and contextually modern architecture, Jonathan's work has gained international recognition through invited creative collaborations with Burberry, Wallpaper* Magazine and projects regularly published in the global design press.
1. Who or what is your biggest inspiration, and why?
Architecture had an impact on me from a very early age. I discovered the work of Venetian Architect; Carlo Scarpa early on in my architectural education and his dedication to materials and craftsmanship and obsession for intricate details and layered interventions inspired my own work and focus in my own career.
2. What are some of the challenges you faced when designing a project such as the Award-Winning Al Faya Desert Retreat and Spa?
Two thirds of the Al Faya Desert Retreat & Spa structures were existing, derelict buildings built in the 1960s. The location is remote, set within the pre-historic desert region of Sharjah with an intense and challenging climate. A challenging brief in its own right, but it was also a great opportunity for ANARCHITECT to pursue our sustainable approach by repurposing and bringing back-to-life the historical fabric with a progressive and modern design language that co-exists with the existing and reveals a new opportunity and destination that people can now enjoy.
3. Your approach to integrating different materials is so well balanced and almost seems effortless, without one overshadowing the other, and the result is always harmonious. How crucial is it to have this balance?
Naturally sourced, appropriateness and longevity are important material considerations within our Practice's projects. When exploring this refined material balance you mention in our work, we often first retreat to understanding the elemental properties of each material.
For me personally, stone represents mass and solidity, timber represents tactility and natural character. Hand machined materials such as metals and glass reflect precision, delicacy and transparency. So, balance is crucial, but it is also about the perceived qualities and properties of a curated material palette rather than just the material selection itself.
4. What is success to you?
Success is about delivering on your passions and achieving your goals. Success within ANARCHITECT is when we not only fulfil, but surpass our clients expectations, particular with one-off private residential properties and destination boutique hospitality projects; as the briefs and projects themselves are so unique and individual; and often so close to the clients' hearts and passions.
5. If you did not pursue architecture, what profession would you have chosen instead?
Prior to fully focusing on my architectural education and subsequent career, I used to be quite a prosperous track and field athlete during my teenage years. So, if I was not an Architect, I would happily have been a 100m sprinter as I am also a natural high achiever and enjoy professional competitiveness in my careers.
6. You have mentioned that your favorite material is stone, and in your Award winning project, Dubai Hills Villa, where PURITY supplied BOFFI for the kitchen, stone is evident. What would you have replaced it with, if the client felt strongly against it?
Interestingly, we had originally proposed natural marmo-grigio stone for the worktops on the feature Boffi kitchen for the Dubai Hills Villa, but the clients later requested to use hi-quality composite stone as an alternative to natural stone to ensure that no accidental damage could be ensued from their young children or from heavy social usage. Combined with abanos wood, the kitchen beautifully complimented the overall refined Modernist Luxury aesthetic of this home.
7. In a previous interview you've given, it was clear how focused, organized, busy and dedicated you are with your work; how has the past year with Covid disrupted your system or lifestyle, both positively and negatively?
The pandemic presented us with a great opportunity to strengthen and streamline our internal processes and structure at ANARCHITECT. It also allowed us to focus more and build on our team's great spirit and culture, particularly between both our Dubai and London studios as life for a while was completely virtual for everyone. The challenges for a time were that we all missed the spontaneous creativity and problem-solving of the studio environment, but since returning to the studios, everyone has embraced a new balance of both digital and tangible creative processes and lifestyle.
8. Name one place where you would you see yourself retiring?
I see myself and my family in nature, an environment where we can still have the vibrancy and buzz of a metropolis close by, but living in a place to retreat to and to continue to explore our personal passions including architecture, long into our old age.
9. Any exciting projects in the pipeline you can share with us?
We are currently working on some very exciting projects at ANARCHITECT; these include a new-build luxury beachfront private villa for discerning client from the UK and her family on Jumeirah Bay island. A 50-key mountainous eco-retreat on the East coast of the UAE exploring structural timber construction and a very challenging rugged topography.
As part of our continued passion for destination hospitality, we are currently working on two rural projects in Serbia's undiscovered wine regions and we are also exploring new contexts in Uganda's capital; Kampala with a HNW private modernist residence.
10. Describe yourself in one word?
Aesthete.