GUEST CHAT – STEPHANIE AND ANTHEA
Back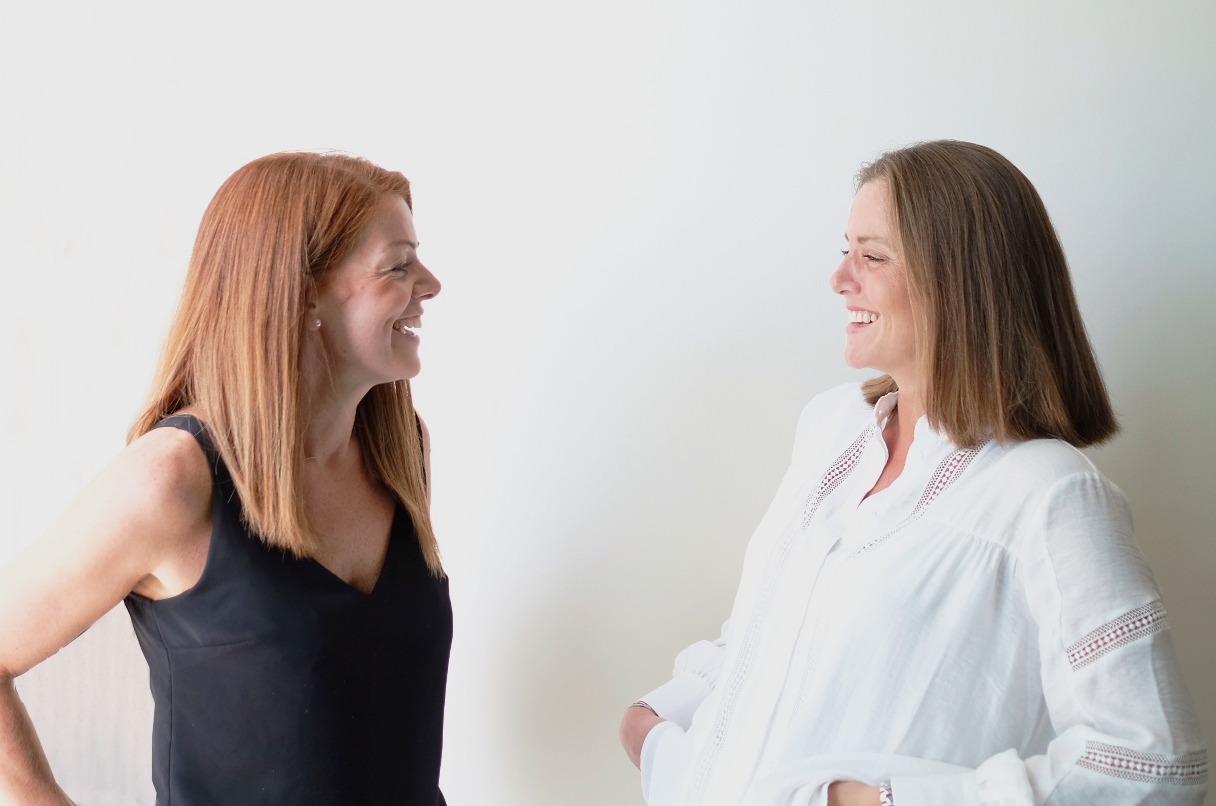 We are pleased to welcome our featured guests this month, none other than Stephanie Blocher and Anthea Cruickshank, founders of SA Consultants. With an enviable reputation across the Middle East, SA Consultants have curated a diverse interior design portfolio spanning high-end residential, F&B, hospitality and commercial projects.
1. After working with some of the biggest design firms in Dubai, what inspired you to open your own design studio?
STEPHANIE
I was looking for a fresh challenge that would allow me to use my existing creative skills while furthering my personal and professional development and also creating bespoke interior designs for both commercial and residential clients. I couldn't be more grateful for the journey that this path has taken me on.
ANTHEA
I was lucky enough to work for both large multidisciplinary companies and small boutique design studios  where I absorbed as much from my colleagues as possible.  After a lot of encouragement from friends and family I decided I was going to go out alone and see how I get on. I love to challenge myself and have always wanted to set up a business and I'm happy to say it's the best decision I've made.
2. Do you have any upcoming projects you would like to share with our readers?
ANTHEA
We're currently working on 3 beautiful apartments at One at the Palm. Without changing the existing design too much on 2 of them but the 3rd we've been given full range to change a lot which is an ideal scenario.  Keeping in mind the surroundings, the simplistic opulence of the building and the clients sophisticated style we've designed each area using natural materials, subtle colour tones and a lot of textures, we can't wait to see this apartment completed.
3. Can you tell us about the food hall project at Expo? What was your inspiration behind the theme?
ANTHEA
We were asked to design a food court that had to use shipping containers, so you instantly think 'oh great, not another one' but there were 2 parts to this project.  A gaming section with live music area upstairs and the main food area downstairs.  It was a fun project, a lot of colour and use of raw materials.  It was challenging because it had to be very economical as its not a permanent fixture.
4. Name one thing you cannot live without?
STEPHANIE
Good food and great drinks surrounded by loved ones.
ANTHEA
Laughter! I love to laugh and sometimes think we forget to at times, especially more in adulthood.  There is nothing better than genuine laughter and it really changes the dynamics of any situation or relationship.  Especially at work when you're on site and you are laughing with the contractors or your client, it makes me so happy to be able to do that.
5. What is your opinion on design trends?
STEPHANIE
I believe in timeless and refined design that is reflective of the client's needs. Being sensitive to the client's needs, matched with an impeccable eye for detail always wins.
6. What's one thing about yourself that our readers may be surprised to learn about you, a hidden talent perhaps?
STEPHANIE
I used to play the piano when I was younger. The bravest thing I've ever done was to give a performance to a live audience of over hundreds of people.
ANTHEA
I have a motorbike!  It was always something I was curious to do, I started lessons and then passed my test and bought a bike…some call it a midlife crisis but I call it a birthday present to myself 😀
7. A perfect day would be…?
STEPHANIE
My perfect day definitely involves spending time outdoors.
ANTHEA
Being submersed in a new environment, I love to travel and experience new places and cultures.
8. What are the future plans for SA consultants?
STEPHANIE & ANTHEA
To continue to work with amazing clients, building lasting and trusting relationships with suppliers, contractors and clients.  We've started working on projects in Europe so we'd love to continue to develop the market there.
9. What is the biggest lesson you have learned in your years of experience?
STEPHANIE
Perseverance. Work until the work is done, committing yourself to work until your work is done is a valuable life lesson that can prevent hardships and increase your overall productivity.
10. What is the biggest challenge you'd say is when working on a project, besides budget?
STEPHANIE
The very tight deadlines, everything is fast track. Although I have to say we thrive strong under pressure.
11. One piece of advice you would give young architects?
STEPHANIE
To work hard with passion and commitment and most of all enjoy the process!
ANTHEA
Work hard, learn from those around you, absorb as much as you can but keep your individuality alive in your designs and definitely don't be afraid to express yourself, there is no right or wrong in design…its subjective!