DECASTELLI – Surfaces
Back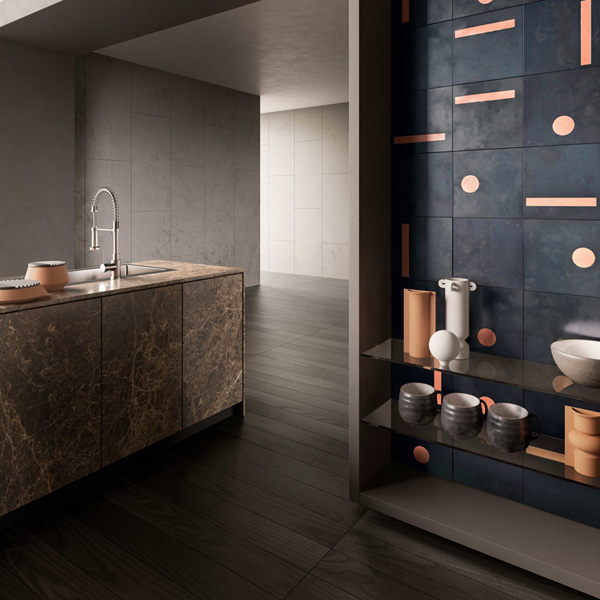 Yoko
Yoko is a system of DeLabré natural black iron sheet metal modules with inserts in brass or brushed copper, which lends itself to random design as a method for creating unique and original compositions.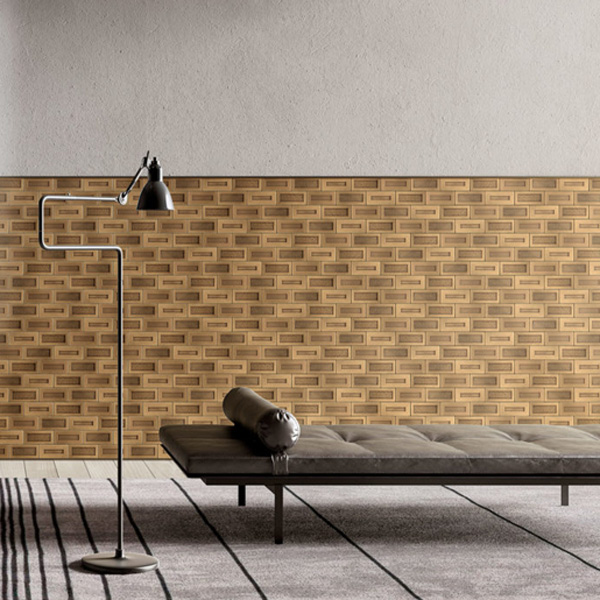 Cipher
A modular system with a solid yet dynamic appearance, halfway between rigors and randomness. Starting out from four rectangular formats, each characterized by a differently-sized rectangle with an eroded pattern within it, Cipher creates surfaces of great complexity and detail by employing a very simple code based on a minimum number of elements.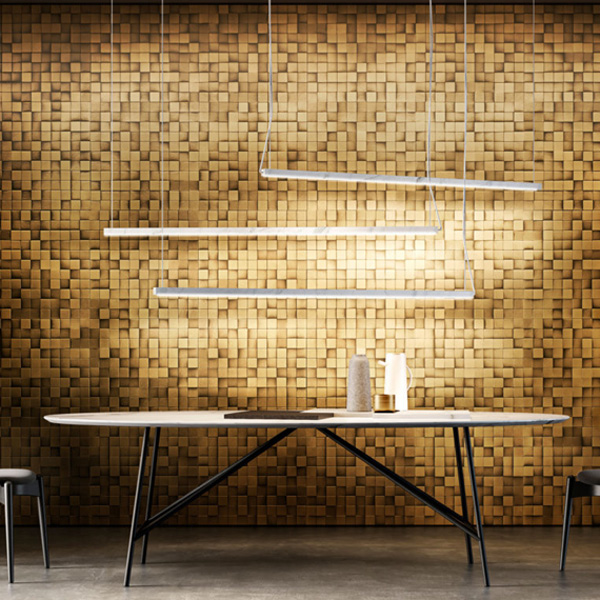 Square 50
The repetition of the square module is combined with the three-dimensional effect created by the varying thickness of the individual tiles. Light and shadow ripple across the space with a wholly original chromatic effect conferred by the DeLabré finishes.
DeErosion
The DeErosion collection is the culmination of a long-standing experimentation, and is obtained by integrating technological solutions with completely manual techniques employing craftsmanship of the highest order.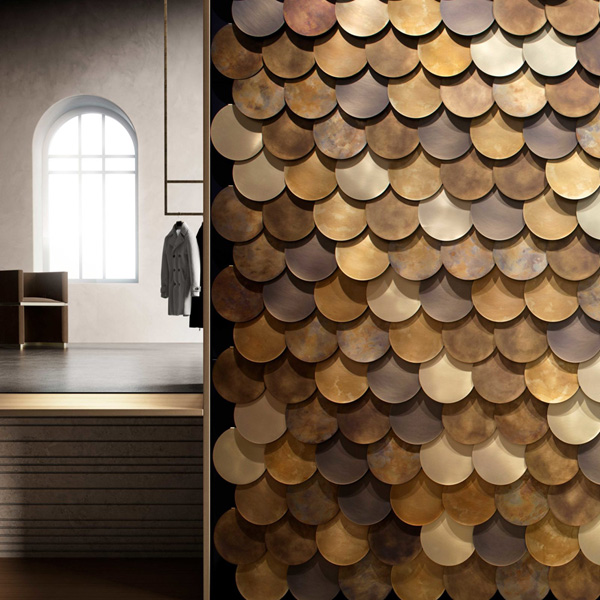 CIRCLE
The overlapping round modules create a sumptuous pattern for decorating walls. Circle Wall is a cladding system that plays with the warm nuances of brass produced in a range of precious finishes.